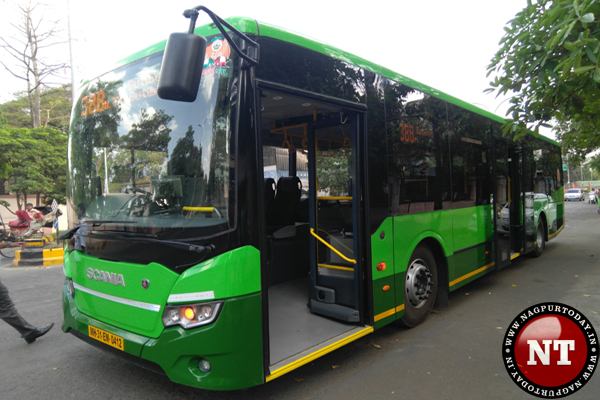 Nagpur: The Green Buses of Nagpur Municipal Corporation are turning out to be 'White Elephants" and 'eating' revenue of the cash-starved local body. The passengers seem to be turning a blind eye towards the air-conditioned Green Buses despite lowering of fares, albeit meagre, as these 'White Elephants' are found running almost empty on every route.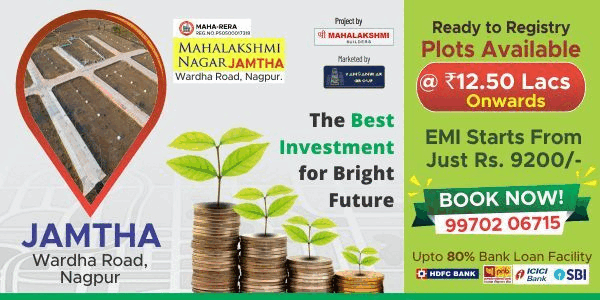 It may be recalled, faced with paucity of passengers, the Transport Committee of NMC had approved to give 'special discount' of Rs 2 in basic fare of Green Buses to the citizens. Subsequently, the basic fare was reduced from Rs 14 to Rs 12 for first two km from April 6. But the situation is as it is. The past week or so after reduction in fare has witnessed no passengers taking ride in the air-conditioned buses irrespective summer heat.
One of the reasons for empty running of Green Bus is no fare concession for senior citizens who form major chunk of passengers riding in red buses. In red buses, the persons above 60 years of age are given 50 percent concession. But in Green Bus, they have to pay full fare that too more than the red bus fare.
The aim behind lowering of basic fare by Rs 2 apparently was make the Green Bus service affordable. But the move seems to have no desired effect as passengers are still preferring the Red Buses on most of the routes for saving money. The NMC has been running Green Buses from February 2017. Due to poor response, the NMC's Transport Department through Delhi Integrated Multi-Modal Transit System (DIMTS) had conducted a survey. Many passengers had cited the Rs 6 difference in fares of green and red buses for a two km distance as exorbitant.
The reason as to why the Green Buses are turning out 'White Elephants' for NMC is the figure of number of passengers travelled in the past three months. A mere 1,36,709 commuters used the Green Bus service in three months while the 25 buses made 14,797 trips. It was estimated that 5,17,895 commuters would travel during the three months in the AC buses. On the other hand, the red buses, however, witnessed good response from the passengers. During the same period, red buses had witnessed passengers of around 1.51 crore.
Faced with the disturbing figures, NMC's Transport Committee approved a proposal to give 'special discount' of Rs 2 in basic fare of green buses to the citizens. And the reduced fare came into effect from April 6 but still the empty buses stared the worried faces on NMC babus. The losses are mounting with every passing day and every trip of the Green Bus. From February 2017 to January 2018, the NMC had earned Rs 73.99 lakh by selling tickets, while it had paid Rs 1.21 crore to the bus service operators. The NMC had suffered a loss of Rs 47.06 lakh loss.