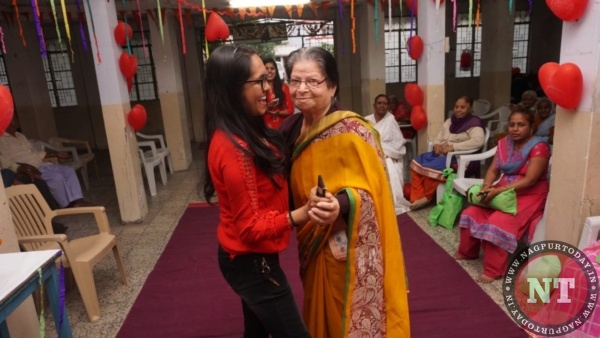 Nagpur: In a bid to spread love among senior citizens and entertaining them with music and fun, Amon-Ra Training Solutions' Academy of Broadcasting, celebrated Valentine's Day with senior citizens of Matru Seva Sangh's Panchwati Old Age Home on Monday, February 11.
Amon-Ra Training Solutions' Academy of Broadcasting trains Radio and media professionals in city.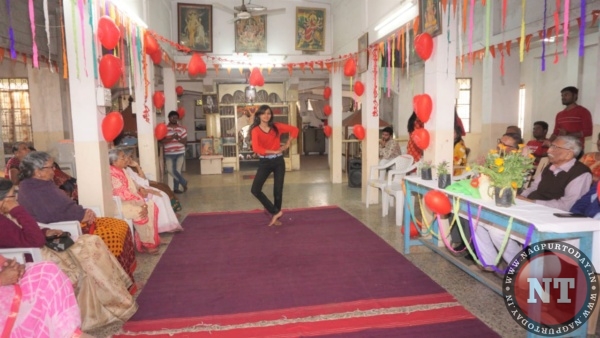 Instead of giving priority to their social media friends, some of the youngsters decided to spend time with senior citizens spreading happiness and smiles among them. The youngsters (students), along with the head faculty of the Academy, Ashish Mungale organised a cultural programme for senior citizens. The activity was jointly organised by Amon-Ra Training Solutions' and Freemasons Lodge Trimurti 294, as similar programme take place every year in the memory of late Ravi Shirsat, founder of Amon-Ra and who was also a member of Freemasons. As per the interest of the senior citizens, a student rendered devotional song at the start of the programme. It was followed by various other singing performances that included old melodies like 'O mere sona re sona re,' 'mix of 'Ye raatein, ye mausam, nadi ka kinara' and 'Dilbar mere,' 'Hai apna dil to aawara,' 'Parda hai parda,' 'Zhingat' entertained the old gems to the fullest. Interestingly, the participants encouraged senior citizens to take part and hence, some of them (senior citizens) willingly rendered classical songs. A student performed dance on the number 'Apsara aali' which turned out to be a hit of the programme.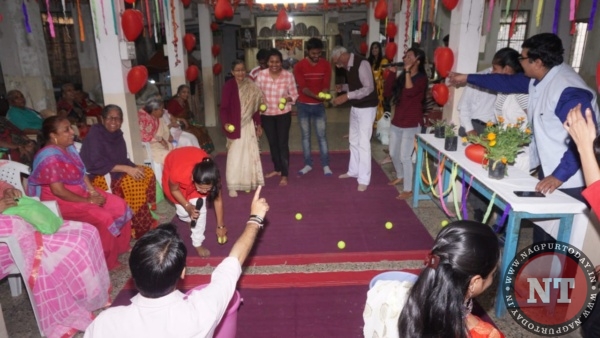 The students also engaged the senior citizens in some of the games they had organised for oldies. The seniors not only showed interest in playing games but also participated enthusiastically. The youngsters indeed collected a lot of blessings from the experienced souls who happily showered their blessings. A resident of the old age home, Meena Khanna said, "It was wonderful having so many youngsters here, with us, today. We really appreciate and feel good about their company."