GP captain M kalim takes over as NCC group commander of nagpur group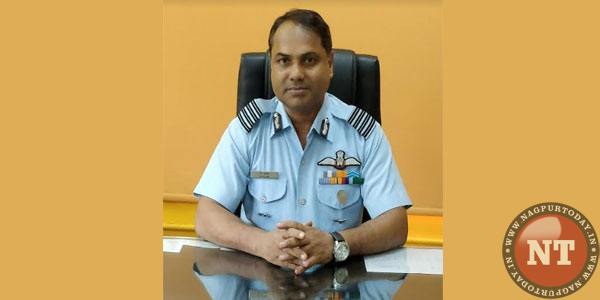 Nagpur: Group Captain M Kalim takes over as Gp Commander NCC of Nagpur Gp on 27 Aug 2018. Group Captain M Kalim was commissioned in the Indian Air Force as Transport Pilot in June 1989. He is an alumni and graduate from National Defence Academy.
He is the highest rated and categorised pilot with vast experience in service transport flying across the nation. Having flown over 6000 hours of operational flying, he is a qualified flying supervisor. He has served at various IAF bases in the North, South, East and West.
Group Captain Kalim has held several supervisory, staff and criteria appointments. He has been Flight Commander of a Premier Transport Squadron and Chief Operations Officer at three major Air Force Bases.
Group Captain is a Post Graduate from Defence Services Staff College and also holds Master in Business Administration MBA degree in Human Resource and Finance Management. Excellent in academics, he is the University topper in the MBA program.
Group Captain M Kalim is married and they have one son who is an Indian Army officer in the Corp of Signals.
Prior to the present appointment as Group Commander NCC Group Nagpur, he was posted in the North East where he was the Chief Operations Officer and also underwent fulltime regular MBA course.