Nagpur: Maharashtra Government is all set to clear the draft plan of Nagpur Metropolitan Region Development Area (NMRDA) this week. The government has proposed several changes in the metro region plan.
Chief Minister Devendra Fadnavis told The Hitavada that the Metro Region plan would be cleared this week to kick-start development of this area.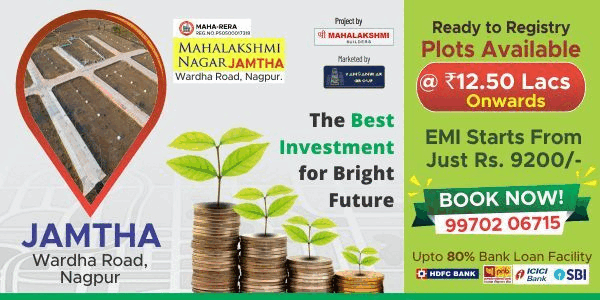 Guardian Minister Chandrashekhar Bawankule had also dropped enough hints about likely clearance of the draft plan by the government in coming days. He said, the plan is at final stage and may get clearance of the government at any time.
Sources claimed that NMRDA has suggested new growth centres to cater future growth of the Metro Region in the draft development plan. The draft plan has suggested four growth centres– Kanhan-Pipri-Kandri growth centre, Butibori growth Centre, Khaparkheda growth centre and Mouda growth centre.
After getting clearance from the State Government, the NMRDA will publish final plan in accordance with changes suggested by the government. The final plan may be published in the first week of December. The Maharashtra Regional Town Planning Department, Pune has cleared the draft plan with certain amendments and sent for the final approval of the Chief Minister.
Nagpur District Regional Plan has identified several growth centres in the district out of which four growth centres fall within ambit of NMRDA.
The growth centres were identified with respect to their potential for growth based on strategic infrastructure corridors within the region and to act as counter magnets to the city. It seems that the future growth of the Metro Region will be extended towards these centres.
Kanhan Pipri-Kandri Growth Centre

Kanhan-Pipri-Kandri growth centre is in the north of Nagpur city with an area of 81.89 square km located along NH-7. Kanhan railway station is an important transportation facility in the growth centre.
Western Coalfield Limited's (WCL) open cast coal mines is the predominant use in the growth centre. These mines occupy an area of about 6.66 per cent of the total growth centre. Transportation covers 4.39 square km of land area in this growth region. This area also has significant residential development in the form of Kanhan town area, Tekadi village and WCL colony lined along the mining craters. Residential areas in this region account for 2.92 square km occupying 3.5 per cent of the total area of the growth centre. The commercial and retail areas in this growth centre depend on this residential catchment.
Butibori Growth Centre

Butibori growth centre has largest Industrial zone in the NMDA and its success has allowed other land uses, especially residential, to flourish in the region. The total area of this growth centre is 202 sq km. MIDC has developed about 1,500 hectares of Butibori Industrial area with a vision to achieve International standards of Industrial park.
Some of the major objectives of this vision are to promote growth of industries and attract foreign direct investments. About 4.13 sq km of industrial area out of the total area of 202 sq km of the growth centre is under the industrial use of the Butibori industrial area. Butibori MIDC has residential development planned along with educational facilities, hotels, retail and restaurants. The industrial area has also formed a local economic base for the Butibori village to develop into a large residential zone with a variety of mixed uses-primarily retail commercial and residential mix.
This growth centre includes the Butibori railway station. The area is also well served with the three major transport categories – rail, road and air transport. It is necessary that a cautious approach towards planning is taken for future expansion in this zone as the western boundaries of MIDC are already bordering sensitive and deteriorating forest areas, plantations and hills.
Khaparkheda Growth centre

The total area of this Khaparkheda growth centre is 43.09 sq km. This area is characterized by towering smoke stacks, cooling towers of Khaparkheda power plant and vast ash ponds. About 9.42 sq km of area in this growth centre are developed land uses, which is 21.85 per cent of the total area. On the other hand, over 66 per cent of the land is under agriculture and forms the predominant land use. Additional 290 hectare area was also allotted for residential purposes. Currently about 261 hectare of residential area has been developed which is in tune with the growth expectation for residential use. A significant proportion of residential development includes staff quarters of WCL and power plant employees and Sillewada mine staff quarters.
Mouda Growth Center

Mouda growth centre is 51.45 sq km, out of which about 9 per cent is developed area with predominant residential and industrial uses. Residential area accounts for 1.51 sq km that is about 3 per cent of the total growth centre area. Most of this residential area falls within the main Mouda town centre. Other part of this residential area is under Gaothan and residential quarters of Reliance industries. In the future, the dynamics of Mouda growth centre are expected to change with the completion of the Mouda Super Thermal Power Plant which is under construction. This power plant will occupy 1,400 acres of land, out of which over 40 per cent area is expected be occupied by ash ponds.
Revised number of villages in tehsils included in the NMDA