Nagpur's social media community condemns Govt's diktat on saving chats!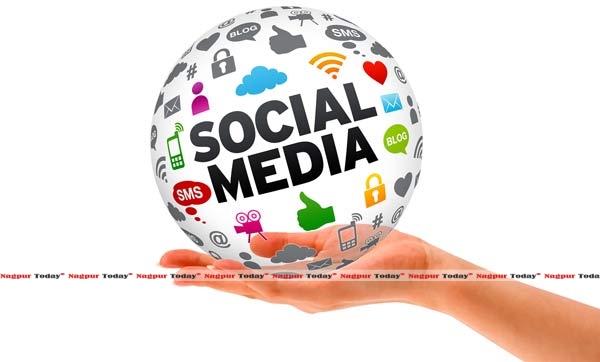 Nagpur: The government may have backtracked on the decision to snoop on social media chats and mails of commoners, but the damage has been already done. Soon after the government projected its National Encryption Policy mandating preservation of chat records for atleast 90 days, the social media circle was flooded with condemn messages. Back in Nagpur, the youths appeared considerably anguished over the decision.
While most of them hurled the verbal fire, few others questioned the logic and 'intent' behind such a move. Nagpur Today traced the mood in the city following such a move.
MBA student Rhutuja Bhojane commented, "Not done at all. We should be able to delete whenever wherever we want to."
Event Manager Karamjyot Singh Alang viewed, "I am ready to jeopardize my privacy if it is to help our country fight terrorism. Anything other than that should not lead to such a stringent rule. It will give a constant feeling that someone is reading our personal conversations which can be really personal at times."
CA Student Mayank Baghrecha quipped, "How childish it is. First government need to learn how to control their own website, media and information content…. This is like they cannot secure their own content and coming to protect our content."
Consulting Professional Kriti Bafna said, "Prior to privacy safety comes in picture. Anything which could lead to misleading and could cause harm to one self should be avoided. Strictness should be justified only when it could be beneficial."
CA Sanjana Mutha said, "This is yet another ploy to encroach our privacy and personal interests, after coming up with series of illogical bans recently. God knows where this government is heading towards."
Pankaj Vasani, a trading expert at Kalamna market said, "The problem here was that the onus lied on the users to keep 90 days' record. Who knows how to do that? Let the authorities take what information they want from the service provider. People who have nothing to hide will have no problems. But to directly hold the user responsible for keeping records for a time frame, something most users won't even know how… that is the issue!!"
Vijay Baghrecha, a chartered accountant, commented, "It will be total injustice. The encryption policy is a snooping and spying diktat. It should be discarded. The draft is draconian and delusional. And Govt of India has right now withdrawn it."
… Kumar Neelabh