Google map sit creating problems in filling RTE forms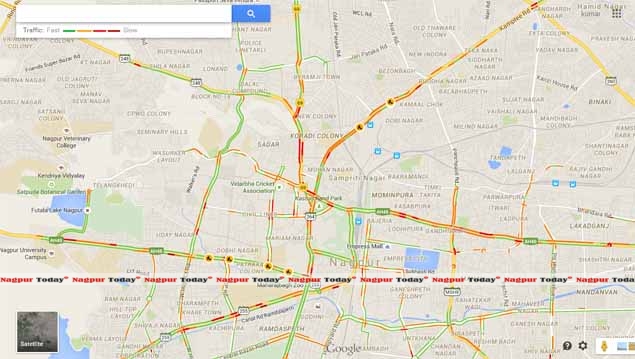 Nagpur: The parents are facing lot of problems in filling the RTE forms . The process of filling the RTE forms began on Feb10.
According to the information, the RTE forms are being filled but there is a problem in the distance between the house and school on Google map site. As per the parents the distance between their house and school is just half km but on Google map the school is not visible even within a km from their house and so the parents had to apply beyond three kms. There are also complaints that the location of house and the school area is not visible on Google map. Besides the site also hangs every now and then, which is creating problem for the parents as well as the institutions
RTE Action Committee Chairman Mohommad Shahid Sharif informed that their organisation received 600 from Nagpur and from all over the country 6000 children's data. The problem has been arising while filling the RTE forms as the exact location is not found on the Google map site. Sharif blamed the technical Department for this. In this connection Primary Education Officer Deependra Lokhande was contacted but there was no response.