Water from Pench IV Godhani WTP reached @ Nara, Nari, Jaripatka and Indora ESRs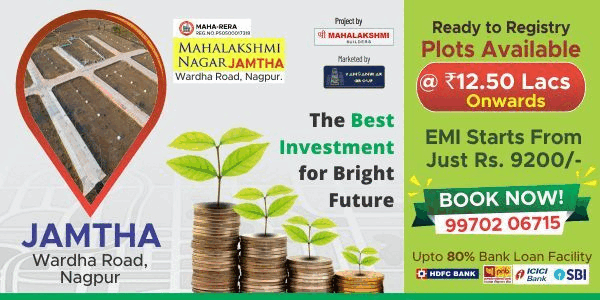 Nagpur.

On the onset of Summer, at a time when heat has reached crossed almost 42 degree celcius mark, this can be termed as a coolest ever good news, especially for the residents of North and East Nagpur.
Thousands of Nagpurians, especially living in North Nagpur and those receiving water supply from Nara, Nari (Sugat Nagar I), Jaripatka (Sugat Nagar II) and Indora ESRs have started receiving water supply from the newly commissioned Pench IV Godhani water treatment Plant (WTP) since April 23, 2015.
It may be mentioned here, these ESRs were earlier receiving water from Kanhan WTP, which has been now redirected towards East Nagpur especially at Sakkardara, Tajbagh, Nandanvan and Lakadganj ESRs, thus making this summer happy for East Nagpurians as well.
The 115MLD capacity Pench IV Godhani Plant was officially inaugurated recently which has now raised the total availability of potable water for the city. But this availability is subject to the completion of the phase wise release plan.
The areas from North Nagpur which will be benefitted directly from Pench IV Godhani WTP are Naragaon, Devi Nagar, Om Nagar, Shambhu Nagar, Saraswati Nagar, Arya Nagar, Alankar Society, Tawakkal Society, Saint Jagnade Layout, Murlidhar Society, Nirmal Colony, Aaradhna Colony, Triratna Nagar, Sai Shivram Nagar, Pavanputra Housing Society, Kohinoor Society, Preeti Society, Noori Colony, Shivgiri from Nara (Sugat Nagar 1) ESR. Kalpana Nagar, Kabir Nagar, Samarth Nagar, Rajgruha Nagar, Guru Tegbahadur Nagar, Kapil Nagar, Dixit Nagar, Maitri Colony, Nari Road, Kamgar Nagar, Nalanda Nagar, Bank Colony, Sanyal Nagar, Chaitanya Nagar, Sahayog Nagar, Angulimal Nagar, Nagar, Nagbhumi Society, Misal Layout, Shravasti Nagar, Ahuja Colony, LIG Hudco Colony, Amarjyoti Nagar, Nagsen Nagar, New & Old Thavare Colony, Kasturba Nagar, Kukreja Nagar, Martin Nagar, CMPF, Vishwas Nagar, Snehadeep Colony, Kushi Nagar, Heera Nagar, Nagarjun Colony, Sushila Layout, Sugat Nagar, Vishram Nagar, Awale Nagar, Manav Nagar, Shende Nagar, Sumedh Nagar, Gramin Police Headquarters from Jaripatka (Sugat Nagar 2) ESR.
The planning and pre-requisite works were taken up jointly by NMC-OCW for releasing water into the distribution system from earlier this month. The pre-requisites mainly include the flushing of 8 km pipeline (from PENCH IV Godhani WTP to Sugat Nagar) lines which was taken up since April 17, 2015. Flushing is process initiated by NMC –OCW technical expert's team in an effort to ensure clean and safe water supply to the citizens of North Nagpur.
This work of flushing of pipelines is essential as the pipes and fittings often turn dusty during their storage and installation. Flushing ensures that the complete system is cleaned before it is utilised in public service.
It may be mentioned here NMC-OCW technical experts team while working round-the clock on this particular project, not only cleaned/flushed 8 km , 800 dia pipeline but also ensured clean and sufficient water for the people of North and East Nagpur.
NMC-OCW has jointly thanked people for their co-operation and support.
For any other information or complaints regarding water supply please contact OCW Toll Free Number: 1800-266-9899