The best way to pocket ticket of any major political party is: Desert the parent party and join the prosperous party. The only yardstick to work this phenomenon needs perfect equation and ambition.
Nagpur News.
Good days are here! Good days for species called Defectors, Drifters, Fence-sitters, Bench Changers or "Dal-badlu" in Desi parlance. This ambitious practice is age old and universal, too.
With Assembly elections in Maharashtra drawing nearer and nearer with every passing day, the temptation to pocket the ticket in every conceivable way is also getting stronger and stronger. The best way to grab ticket of any major political party is: Desert the parent party and join the prosperous party. The only yardstick to work this phenomenon needs perfect equation and ambition. The more the perfect equation the more the chances of bagging the ticket. And no party has been left untouched by this menace as sulking leaders galore.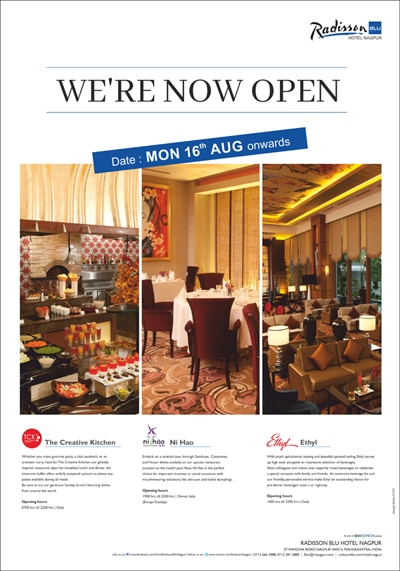 Offices of all major political parties and residences of top leaders have turned hubs for the sulking but ambitious leaders waiting to cross the party lines. Denial of ticket fuels the rage and drives the ambition to greater heights. Such leaders have started crowding the hubs with eyes full of dreams and hands with "bounties" and "bowls." Political parties also wait in ambush to net the big fish. That every sulking soul cannot be given ticket is a hard fact. Parties also try to calm down the fiery situation and avoid defections by all possible means. But ambitions are altogether a different ball game. Ambitions could not be crushed by gullible words. And defections take place. The clock is ticking and sooner or later, a big blast of defections could be heard leaving the parties rattled.
Hundreds of aspirants, regardless of hold, have started opening their cards and playing every game under their sleeves to pocket the golden ticket, the ticket to power. The scenario in party offices, corridors of top leaders is no different. These places are jammed with every player of chess. And moves are being played to checkmate rivals within and emerge winner in the first stage of the battle before the elections. The ticket. BJP, after the sterling performance in Lok Sabha elections, has turned a hot spot for the would-be defectors. The July 5 development is being seen as an inspiration day.
On July 5, many time Congress MP and education tycoon Datta Meghe, along with his two sons, Sameer and Sagar, joined BJP. The move came after Sagar, who fought Lok Sabha election from Wardha on a Congress ticket, tasted a humiliating defeat at the hands of BJP. Datta Meghe was accompanied by Girish Gandhi, Bablu Gautam, Raghunath Malikar, Bhushan Dadve and others who left their parent parties or groups for joining BJP.
Meghe has history of defections. He was originally with the Congress before defecting to the NCP when Sharad Pawar broke away from the Congress to form the new party. He was elected to the Lok Sabha from Nagpur in 1991 and from Ramtek in 1996 on Congress ticket but lost to late Prabha Rau of the Congress in 1999 as an NCP nominee. He was then made an MLC and became a minister in the state cabinet. Later, the party sent him to the Rajya Sabha, but refused to repeat him for the next term.
Aggrieved, Meghe quit the NCP  and re-joined the Congress to get elected to the Lok Sabha in 2009 from Wardha.
On the other hand, two former Corporators of NCP, Harish Gwalvanshi and Nitish Gwalvanshi, dumped their party and joined Congress in presence of MPCC President Manikrao Thakre a few days ago. According to sources, the two NCP leaders had demanded posts of NIT Trusties but the demand did not go well. Hence, they joined Congress. City Congress President Vikas Thakre is being credited for bringing the two leaders into party fold. Thakre is pitching to contest Assembly poll from West Nagpur constituency and both Gwalvanshis, who hold quite an influence in the constituency, could be handy.
Vikas Thakre said that many leaders of other political parties are lining up to join Congress before the Assembly elections. That may come true as defection is a rule to be followed when things are not working in one's favour. Another NCP leader and former NIT Trusty Kishore Kanhere, with ulterior motive to escape a possible probe, has joined Shiv Sena. Kanhere is hoping change of power and Shiv Sena-BJP combine in saddle.
Be ready for a series of defections as and when the election schedule is announced and ticket distribution goes awry.