Nagpur: In a daring house-breaking incident, gold-diamond jewellery worth Rs 52 lakh and cash were stolen from residence of a renowned Chartered Accountant in Dharampeth on Monday morning. The daylight theft in the posh and busy locality left the cops uneasy as Winter Session of Maharashtra Legislature commenced in city on Monday itself.
The unidentified miscreants targeted the house of Chartered Accountant Parag Vasant Paranjape (42), resident of Plot No 705, Buty Plot near Gayatri Bhojnalaya, Dharampeth. On Monday morning,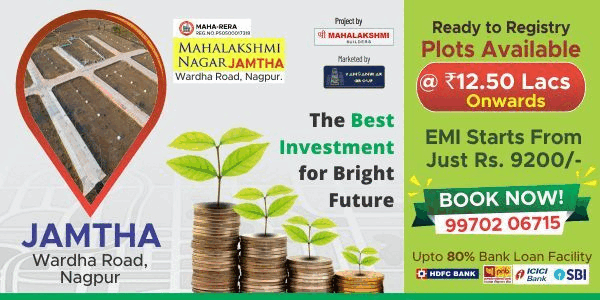 Paranjape's sons Tanmay and Aneesh went to school. His mother Usha too had gone to her relative's house. A consultant to Financial Planning Standards Board of India (FPSBIndia), Paranjape left home for office around 11 am. His wife Varsha, who works as an Administrative Officer in a hospital, locked the house and went to work at around 11.30 am. The maid servant of Paranjapes, finished the daily chore at the cemented platform on the rear side of the house and left the premises. Taking the advantage of the situation, the unidentified goons who must have been planning a theft since past many days, climbed the compound wall and gained entry in the house of the Chartered Accountant by breaking open the door locks. The intruders entered Paranjape's bedroom on the first floor. They broke the locker of an almirah and laid their hands Rs 19,000 cash, gold and diamond jewellery worth Rs 52 lakh and vanished from the scene. In the afternoon, Paranjape's sons returned home from school and found the locks of door broken. They raised an alarm and informed the neighbours. Parag Paranjape and his wife were also informed about the incident immediately who rushed home. They were shocked to find the cash, gold and diamond missing.
On being informed about the theft, staff from Sitabuldi Police Station reached the spot and started investigations. Deputy Commissioners of Police Rakesh Ola (Zone II) and Sambhaji Kadam (Crime), Assistant Commissioner of Police Somnath Waghchaure (Crime) and a team of Crime Branch led by Inspector Pradip Atulkar also visited the spot. Dog squadand fingerprint experts were summoned. However, the sniffer dog lost the trail a few metres from Paranjape's house.
Sitabuldi Woman PSI Killekar has registered a burglary case under Sections 454, 380. Police are trying to procure footage of CCTV cameras installed at nearby buildings to identify the burglars.