Nagpur: An alarming trait of country-liquor consumption in full public view – amid streets, beside liquor shops, and any possible corner, has surfaced in main Gokulpeth market of Nagpur. At Gokulpeth market, anyone can easily spot tipplers having their shots of country liquor down in open.
"There is no bar raised for them as far as their willful desire to satiate their drinking pangs is concerned. These tipplers are certainly having their way, gulping down pegs on the roadside, near the shops and anywhere they can! Thanks to the police who remain ignorant towards such indulgences which often fuels serious crimes," said an anguished resident of Gokulpeth area.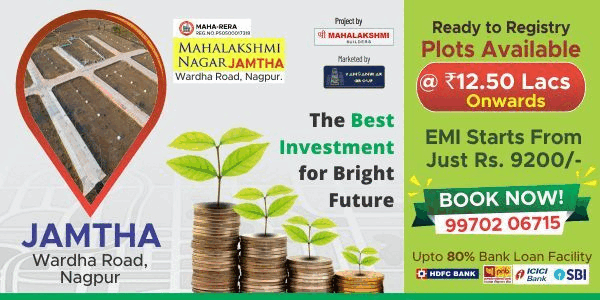 Liquor shop in main market!

There are garages, tailoring shops, chicken shop, fish market in Gokulpeth market. But alas women customers have long since stopped coming to these shops to buy goods. Why? There is a Country liquor shop in the market too.
Men buy country-liquor bottles, two disposable glasses, a packet of salties and stand anywhere consuming country liquor. Often a group of youngsters or even elderly men come to enjoy country liquor.
Often after consuming country liquor, these men get into tirades, fights, wordy duels with some of the choicest abuses which can make your ears bleed. No self respecting girl or woman who has witnessed this scenario in Gokulpeth market will ever come inside this market to buy goods, get cloth stitched or but chicken, fish etc. They will never allow their husbands, fathers, brothers and children to even go near the place, lest they be influenced by the things that one gets to see there.
So what are cops doing about it?
Residents have questioned the deliberate inaction of the police in the concerned matter. "If there is no rule here then why apprehend youngsters when they consume liquor near water bodies like Futala Lake or Ambazhari Lake?," asks another resident who wish not to be named.
Despite repeated complaints to Ambazari Police Station, nothing is done. All that one gets to see is a few times, some beat marshals visit the place, shoos these people enjoying country liquor and it gets back to square one the very next day.
Can this place be ideal for crime?
Yes! This is the best place, where one can simply satisfy some small time goons with a good amount of liquor and get them to commit any crime. Any plain-clothed cop can easily apprehend a good number of goons from this spot. Didn't someone say that prevention is better than cure? Well some preventive arrest is what is needed.
There are some people (vendors) who have set-up small kiosks which sell fried goodies and encourage these people to enjoy country liquor out in the open. These vendors not only make money selling fried goodies, but also collect the country liquor bottles and sell them to radhi-wallahs making a significant amount.