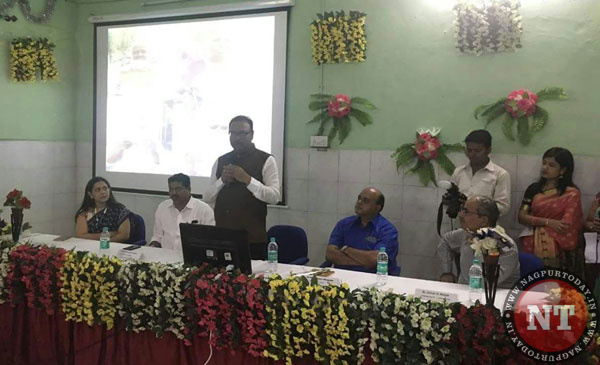 Nagpur: To promote eye donation also to educate people reading it, Eye department of Government Medical College and Hospital (GMCH) has announced eye donation fortnight between August 25 and September 8.
Students of eye department carried out an awareness rally on the inauguration session under the guidance of Dr Ashok Madan, HOD, department of eye. The rally was flagged off by Guardian Minister, Chandrashekar Bawankule, MLA Sudhakar Kolhe, Dr Abhimanyu Niswade, Dean, GMCH along with Dr Ashok Madan at 11 am on August 25.
The rally started from Medical Square crossed Eshwar Deshmukh Physical Education College then ended at Eye department in GMCH. Resident of eye department, staff nurses, medical students, nursing students and NCC cadets participated in the rally.
During the rally various slogans regarding eye donation comprising, "during life donate blood, after death donate eyes", "eyes donation, greatest donation", "donate eyes, donate life" were raised by the volunteers. Pamphlets containing information regarding eye donation were distributed to the general public during the rally.
In his speech Gurdian Minister assured Rs 1.25 Cr for the establishment of 'Cornea research laboratory; which aims to increase numbers of successful keratoplasties. He also appreciated the progress made by the department of ophthalmology under the able leadership of Dr Ashok Madan.
While addressing the gathering, MLA Kolhe praised the encouraging efforts of the dept of ophthalmology in routine patient care.
Dr Milind Vyawahre, Dr Tirpude, Dr Kumbhalkar, Dr Bansod, Dr Mukharjee were also present on this occasion.
Senior resident Dr Prateek, Dr Anand, junior resident doctors along with optometrist and staff of eye dept worked extremely hard, to make this rally a grand success.