Nagpur: A look at various departments of Government Medical College and Hospital (GMCH), arguably the biggest hospital in Asia, would reveal that all is not well and the hospital itself is ailing.
Although the GMCH boasts itself of a well-equipped hospital and a team of expert doctors, a number of expensive equipments are either gathering dust for no reasons or 'misused' depriving the needy patients of proper treatment.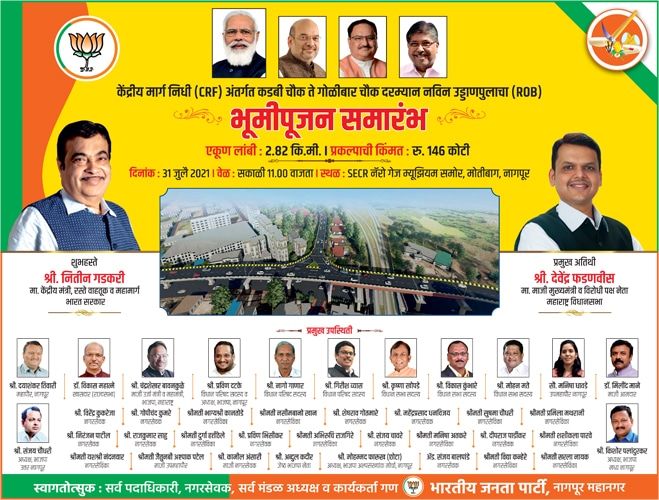 Dental Department:
One will find the latest automatic machine used for implanting tooth has been left to gather dust. The machine was inaugurated by the Nagpur Guardian Minister just a month ago. Since the charges for service of the machine have not been fixed yet, patients are sent back without the required treatment.
There is no denying that the GMCH is full of expert doctors. But almost all departments are being managed by studying 'doctors.' No surprise the hospital is in the news for poor service to patients. Private sector hospitals are very expensive and beyond the reach of the people. These are affordable by the moneyed people only. And the Government hospitals are in bad condition where doctors don't give any proper attention to patients. Some of the doctors who are popular do not attend hospitals and are rather interested in their private practice.
Gastroenterology Department:
It is learnt that two budding doctors working at Gastroenterology Department of GMCH have been offered a Rs 2 crore annual package by a renowned hospital based in South India. But for the pathetic attitude of head of department, the two doctors are not being released. Both the doctors have been mentored by the head of department is the reason. Another reason is the GMCH needs services of the two young doctors to serve patients not only Nagpur but from nearby states as well.
Shortage of costly medicines:
There is also a very big problem gripping the biggest hospital. Problem of non-availability of costly medicines. Almost all doctors of this hospital prescribe medicines that are costly but effective. Most of the medicines are not available in GMCH itself. Naturally, the patients are forced to purchase the costly medicines from open market. It is okay for those who can anyhow afford these costly medicines. And who don't, god have mercy on them.
There is not a single government hospital which has pure water. Most of patients drinks unhealthy water and then fall sick again.
The words can go on sans limits describing the shoddy running of Government Medical College and Hospital but ….