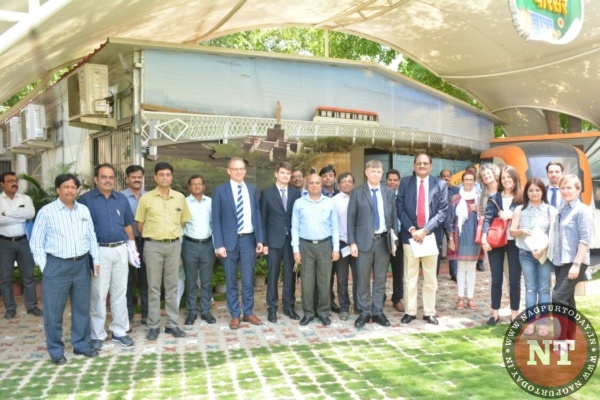 Nagpur: A high-ranking German delegation, including representatives from the Federal Ministry for Economic Co-operation and Development (BMZ), KfW Development Bank and German Society for International Co-operation (GIZ), visited Maha Metro Nagpur today. This visit is part of the annual consultations on bilateral development co-operation between the two countries.
The top-most priority of the visit is to discuss sustainable urban development alongwith sustainable economic development. The official delegation focused on solid waste management, sanitation and efficient feeder service. Maha Metro is already working on the above said points in the form of Bio-Digester technology, Transit-Oriented Development (TOD), Multi-Modal Integration, Integration of Solar Energy, First and Last Mile Connectivity and Feeder Service.
The German delegation had word of praise for all the innovative features being adopted by Maha Metro for its project. The officials were equally appreciative of the fast pace of work achieved by Maha Metro in such a small time frame and within the specified cost. They are also impressed with the 5D BIM technology being used by Maha Metro.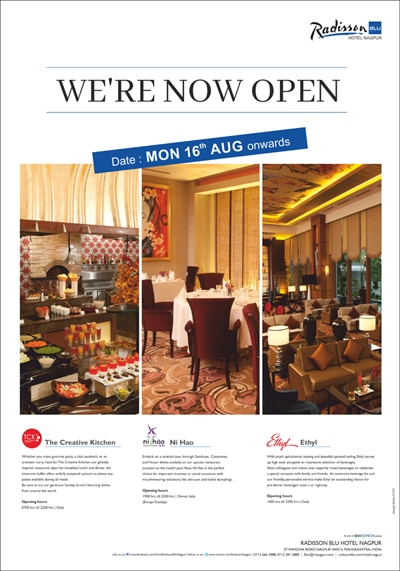 Today's visit assumes a lot of significance as KfW Development Bank is one of the prominent funding agency for Maha Metro. The delegation includes Dr Wolfram Klein, head of India, and Lisbeth Muller-Hofstede, senior policy officer – both from South Asia division of the Federal Ministry for Economic Co-operation and Development (BMZ).
Susanne Dorasil, head of economic co-operation and development, German Embassy, Yasmin Tawfik, Regional Manager, South Asia, KfW Frankfurt, Pascal Saavedra-Lux, Sector Specialist (Urban Dvelopment, KfW India, Peter Rooney, Principal Civil Engineer, Urban Development and Mobility, South Asia KfW, Swati Khanna, Sector Specialit (Urban Mobility), KfW India, Dr Julie Reviere, Country Director, GIZ India, Dr Jochen Welkert, Country Manager, GIZ Eschborn and Mamta Batra, Urban Secretary, Ministry of Housing and Urban Affairs (MoHUA) are also part of the delegation.

The German delegation visited work sites of Maha Metro Nagpur. The delegation started its day-long exercise with a meeting of Maha Metro Nagpur officials at Metro House, Civil Lines. The meeting was chaired by Maha Metro MD Dr Brijesh Dixit and attended by directors and other officials.
The delegation boarded the Metro Train and visited all the three stations of Airport South, New Airport and Khapri. It also visited Subhash Nagar Metro Station and work sites in the jurisdiction of Reach-2 and Reach-3 of the Nagpur project. The officials from German delegation also visited Khowa Market and Gaddigodam rehabilitation sites. Maha Metro has undertaken major rehabilitation at these two sites.