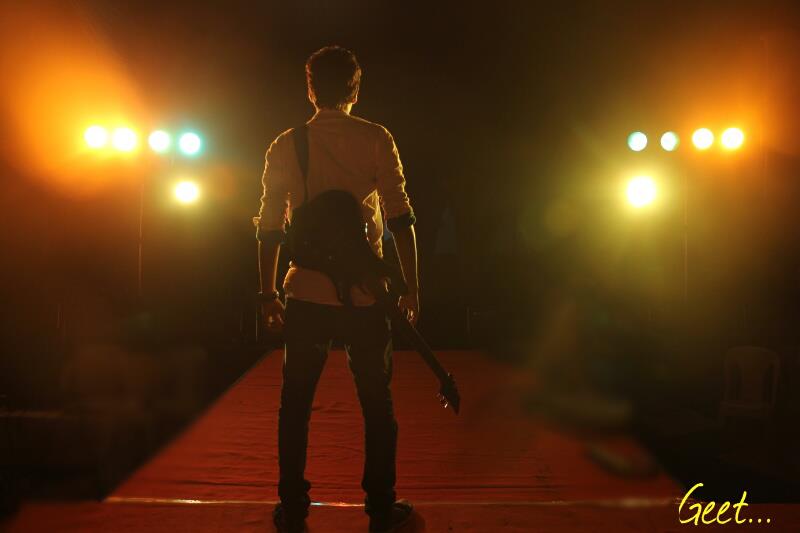 Nagpur Today Youth Icon – Recently we had a word with geet who is a lead guitarist for his band Pin Drop Silence. He is very kind and jolly by his nature , lets have a chit chat with this handsome hunk..
Suhani : Tell me something about yourself?
Geet : My real name is Geetesh but my friends call me Geet and I am a kind, friendly and Mast Maula person.
Suhani : What are your Hobbies?
Geet : One of my best hobby is playing guitar, Listening to music and apart from this I like to do adventures also.
Suhani : Tell me why you chose to be a guitarist as a career.
Geet : Actually I love music very much that's why I choose this as my profession. Some of my fans use to ask me just to attract girls have I learnt playing guitar…I smile and use to say that …never fond of being into lime light..lolz…
I learn n play guitar because I love it and feels comfortable with this.
Suhani : Which is your favorite tune?
Geet : This question is very critical for me. Aahhh there are so many tunes but personally i love CHAIN EK PAL NAHI…SAYYONEE…and second is TEARS DON'T FALL by BULLET FOR MY VALENTINE…even i also like old music…
Suhani : Since how long you are performing on stage?
Geet : I am performing from last 7 wonderful years.
Suhani : Something about your experience till today?
Geet : I can't say about my experience because I am so small to describe my life and I am still in progress, much more to do in my life but till today whatever comes to my way I had accepted honestly and felt proud for that. I am thankful to my parents and to my God for all this what I have today.
Suhani : What do you enjoy the most, besides being a guitarist?
Geet : I enjoy music direction, production. Mostly I love to hang out with my friends to any of the happening places.
Suhani : When did you start playing Guitar.
Geet : I started it from my school days only.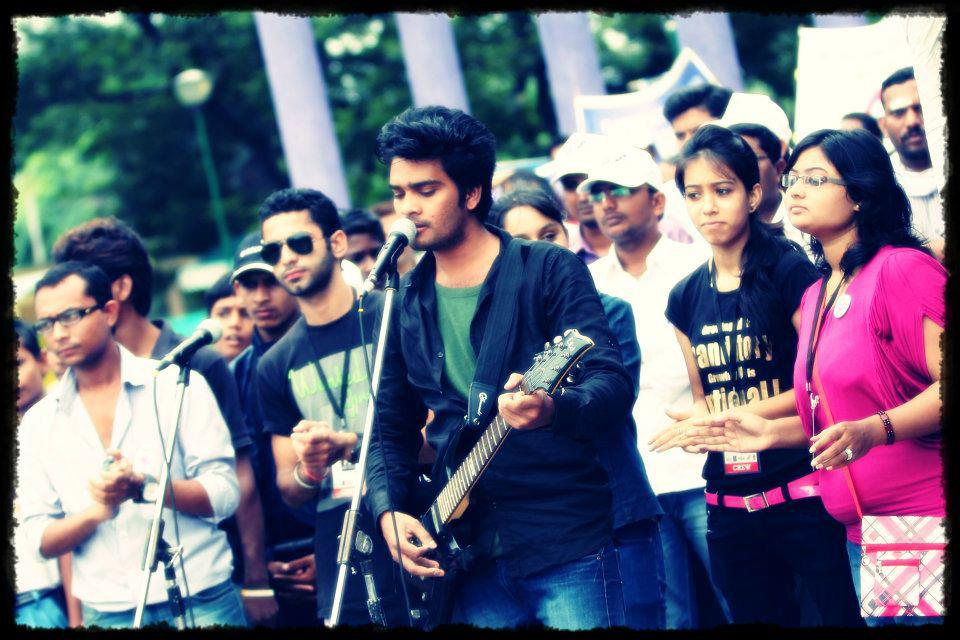 Suhani : Your first tune/song you learnt?
Geet : Yeah I nevr forget that tune  its "ek hasina thi " from Karz.
Suhani : Have you ever felt that you should have taken up something else as a career?
Geet : Not always but sometimes, but I am honestly saying I am happy being a guitarist.
Suhani : Are you a student or a trainer?
Geet : I am a "student" of my guru's and a "trainer" for my students, and I am enjoying my both roles.
Suhani : "Trainer" Where is your institute?
Geet : I am giving training to the students for guitar from last 4 years at "Birds school of arts"..its RJ Milind's  institute , and I am teaching some other places too.
Suhani : Where you were before 5 years and where you see yourself after five years.
Geet : Before 5 years I was just a normal guy who use to play guitar in colleges or gathering or with friends …and today I am a guitarist playing in shows and making people fall in love with music and after 5 years I want me to be a music director and a well known guitarist in this world just near to James Hatfield. And also I want my band Pindrop Reverb to be one of the best band of India.
Suhani : Tell us something which you want people should know about you?
Geet : I just want people should know that I am not loaded with attitude (lol) but I am very down to earth and very friendly.
Suhani : What are the major performances you have had in the city?
Geet : Yeah its such as recently we performed for "Hero Motocop stars night" and "Nagpur premier league" and many more..
Suhani : What is your biggest achievement till date?
Geet : I will just say my achievements is that my friends feel proud that I am with them whenever I use to play on stage they always cheers me and boost me  and always helps me as the way they can.
Suhani : What sets you apart from other guitarists in the city?
Geet : I can't compare myself but it may be my attitude on stage and my performance.
Suhani : Who inspired you a lot?
Geet : Its my father and secondly Sir kishor kumar. They both teach me a lot my dad practically and kishor sir theoretically.
Suhani : Would you like to say as I am closing the interview?
Geet : I will just say when you feel music then only u'll love music…..and something for my guitar it is not just an instrument, it is an extension of myself..
Suhani : Any wishes for Nagpur Today?
Geet : I am really very glad that Nagpur Today had taken a big initiative for us, town talents are getting more name n fame with this. Thank you so much Suhani for taking my interview so that even I am going to know about myself (lol). Thanks a lot. And very best wishes for Nagpur Today and Team.
By Suhani Vanjani