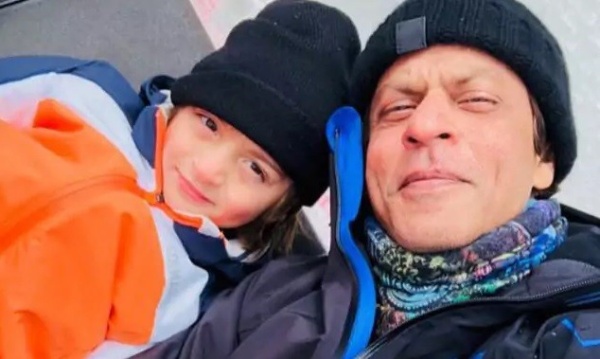 Gauri Khan shared a delightful picture of son Abram with husband Shah Rukh Khan on her Instagram and wrote, "Snowmen…," along with a heart emoticon. The picture appears to be a selfie clicked by Shah Rukh Khan, who is holidaying in Europe.
The 52-year-old actor also shared a compilation of photos and videos on his Instagram that scream aloud the amount of fun that this trip involves. Shah Rukh Khan captioned his post, "In bed, in lift and in the Alps. You do get more than you can ski…with my little one on a little holiday."
In the video, which comes at the end of photos slideshow, little Abram can be seen showing off his skiing skills. The 4-year-old brilliantly balances himself on those skis and totally deserves our bow. Too cool, Abram!