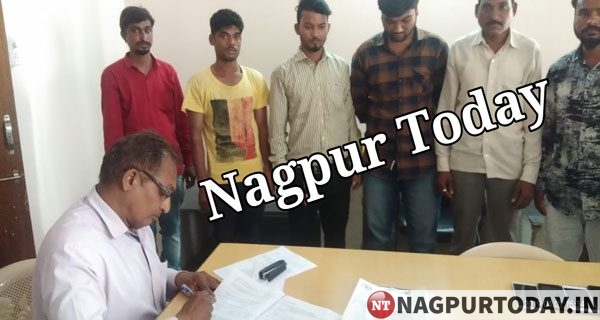 Nagpur: A gambling den operator on Monday enacted a bloody drama to escape police action and also tried to put a cop in the dock.
It all started when a squad of Social Security Branch (SSB) of Crime Branch conducted a raid on a gambling den near Gandhisagar Lake on Monday morning. The squad seized Rs 7000 cash and detained 6-8 gamblers. During the probe, cops came to know that the gambling den, located behind Shirkant Electronics, was being operated by a person named Golu.
Subsequently, police launched a hunt for Golu. When this Golu received a tip-off that police were hunting him, he decided to stage a bloody drama. He cut veins of his left hand and went to Ganeshpeth Police Station with a "story." Golu told the policemen present at the Police Station that a constable named Mukunda Ghormade attached to SSB was under the influence of liquor and creating ruckus in Ganeshpeth area. "When I tried to prevail upon the constable Mukunda Ghormade, he thrashed me and also attacked with a razor blade and inflicted deep wounds on his left hand," Golu told cops.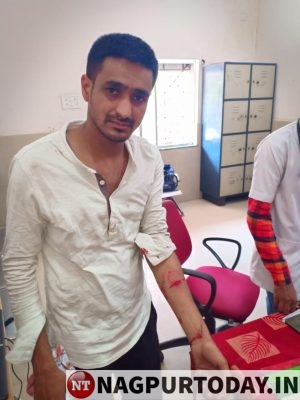 However, the entire drama being staged by the accused Golu was busted when Nagpur Today tried to ascertain the facts. Umesh Beserkar, Senior PI, SSB, informed Nagpur Today that the SSB squad was searching for the accused Golu after conducting raid on his gambling den.
To escape police action, Golu staged the drama of being beaten by constable Mukunda Ghormade and also attacking him a with a razor blade. "The accused Golu inflicted injuries with blade himself to escape police net.
Most importantly, the constable named Mukunda Ghormade, whom the accused Golu tried to frame falsely, was part of the SSB squad that raided the den. When the squad went to arrest the accused Golu he tried to implicate Ghormade in false case just to escape police action," PI Beserkar said.