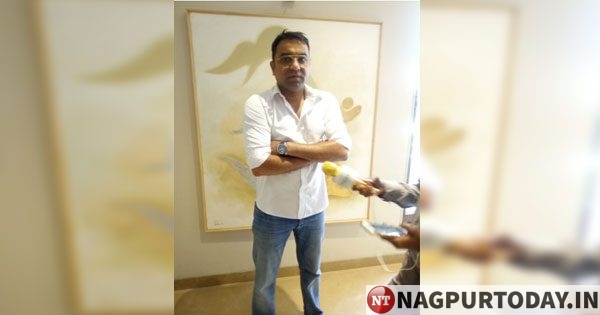 Nagpur: With barely five days to go for polling in Nagpur and Ramtek Lok Sabha constituencies, campaigning for BJP candidate Nitin Gadkari and Shiv Sena's Krupal Tumane is going on in full throttle.
Talking to Nagpur Today, BJP MLA from Hingna Sameer Meghe exuded confidence that Gadkari and Tumane will once again emerge victorious with huge margins. "The development works Gadkari has done in Nagpur and Tumane in Ramtek in the past five years is being witnessed by people in both the constituencies. The development works worth Rs 2300 crore have been carried out in Hingna alone. Each and every village is witness to the development. People will vote in massive numbers to see Prime Minister Narendra Modi's Government once again. Campaigning has been done is 80 villages so far and other villages would be covered in the next few days," Meghe said.
"In the last Lok Sabha elections, BJP-Shiv Sena alliance had won 10 out of 10 seats in Vidarbha. The same feat will be repeated in this poll as well. Caste equations will not play any role in this poll even though there is talk of Kunbi voters would go Congress way. No community will overlook development works done by Gadkari and vote for him in large numbers. People want development and Gadkari has done it. With people's service and development works, Gadkari will win Nagpur seat by over 5 lakh votes," the Hingna MLA said.
Talking about his own work, Sameer Meghe said that he has been striving hard to strengthen his party. Much of the development has been done in the region. "If party fields him again from Hingna seat in next Assembly elections I will toil hard to ensure more and more development in the area," Meghe asserted.