Gadkari asks to extend Ram Jhula upto Kasturchand Park square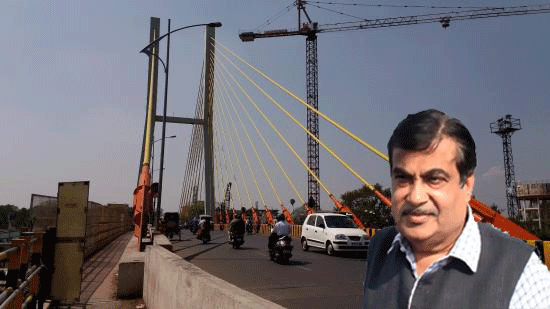 Nagpur: Even as the construction of second stretch of cable-laden bridge aka Ram Jhula around Poddareshwar Ram Mandir stretch is nearing completition, Nagpur MP and Union Transport Minister Nitin Gadkari has issued directives to the concerned officials to extend it upto Kasturchand Park.
The decision came in view of the bottleneck created near Jaistambh Square.
After Gadkari's directives the concerned agencies have commenced the process.
The agencies concerned will acquire land of State Bank of India Head Office, some land of Divisional Railway Manager's office, and Defence land for widening of the road.