On the occasion of Children's Day, Delhi Public School MIHAN organized the sports fiesta, FUNATHON, exclusively for the residents of Mihan.The celebration started with the releasing of balloons by the Principal Ms. NidhiYadav. It was followed by gymnastics performed by the young and talented Inter Club gold medalist,KeyaGajbiye from class VI.
The spectators remained spellbound at their seats as the energetic and rhythmic yoga was performed by our International Yoga Champion ShaivieBhagat from class II.Zumba dance, initiated by Ms MadhusmitaGahlod, enthralled the parents and children as they participated enthusiastically.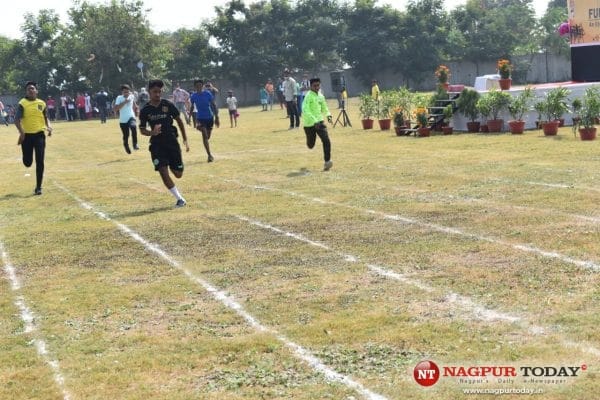 The parents were then treated to spectacle races where the children tried their best to outdo each other. There were surprise races for parents also.
School Principal felicitated the winners with the medals and certificates. Shecongratulated all the participants for keeping the spirit of true sportsmanship and thanked the residents of Mihan for an overwhelming response.The event ended with the vote of thanks and National Anthem.