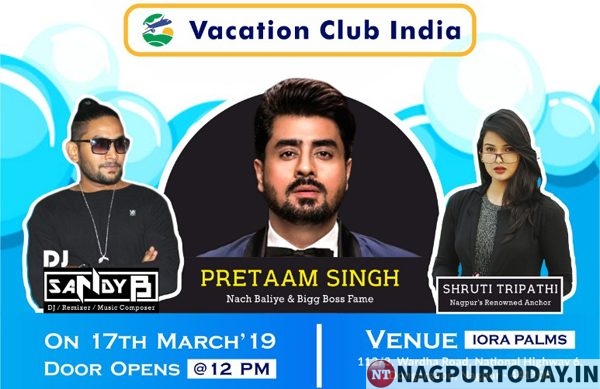 Nagpur: As Nagpur picks up summer heat, the season of colors only gets closer. While plans are underway to unleash fun and festivities for upcoming Holi festival, there are many enthusiasts looking out for a cool and cozy, yet thrilling and joyous festival of colors.To add more colors, frolic and joy to the festive spirit, a Pre-Holi Foam Party has been organised on March 17 at Iora Palms – Nagpur's urbane restro lounge on Wardha road.
The event is set to kick up the atmosphere with the great deal of zeal, games, laughter and loads of fun.
Nagpur Today is in high spirits to be associated with this party as its online media partner.
This afternoon Pre-Holi Foam Party will have Bigboss Fame Pritam Singh as its main attraction. Pritam hails from Nagpur and quite excited to entertain the festive folks of Nagpur. Other attractions will be live music, DJ, food, Kids zone and many more.
The pre-Holi celebration will focus on an eco-friendly party where a sense of conservation of environment prevails like a breath of fresh air.
So block your dates now and get ready to experience the magnificence of Holi much before the festival lands up.
For tickets you can visit on Book my show and avail your passes.
To win an exclusive vouchers participate in a contest held by Nagpur Today.