Nagpur: The dreaded picture of tottering financial situation the Nagpur Municipal Corporation is grappling with has started to get exposed, disgustingly. Forget the timely salaries to its employees, dozens of vehicles of the civic body are being starved of fuel and ultimately stranded in various sheds. Around 150 vehicles have been stranded with dry tanks in the past 48 hours following non-payment of diesel-petrol bills to the concerned companies.
The mishandling in tax recovery front has pushed the NMC coffers drying up fast leading to such precarious financial situation. The recovery of Property Tax  should have been the main source of revenue but the 'smart' NMC babus are giving the Local Body Tax (LBT) recovery the topmost priority. And here the bosses bungled. Pushing the insufficient LBT recovery forward the NMC Administration is conveniently delaying the salaries of its employees by 50-50 days since the past 15-20 months. Apart from delayed salaries, bills of contractors and repair works are being withheld and thus drawing widespread discontent. The state of affairs of development works is worse. Work orders of dozens of development proposals are stuck on tables only despite approvals. The rentals of private taxis being run in the service of NMC are being given whining and moaning.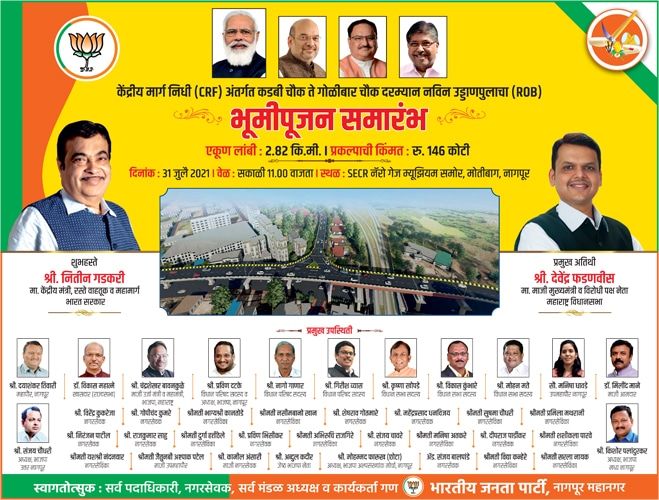 NMC's 150 vehicles were filling their tanks from Bhole Petrol Pump since past many years following an agreement to the effect. The petrol pump owner, in February, put the NMC on notice that the supply of diesel and petrol would be stopped unless bills of Rs 35 lakh and 33 lakh of January and February respectively were cleared. However, the NMC Administration did not take the notice seriously and the outcome is that the petrol pump has stopped supply of the fuel for the past 48 hours. Now, the scenario is that around 150 vehicles are being starved of fuel and forced to stand in useless position.
The monthly bill of NMC towards fuel stands at Rs 40 lakh. The account of Fire Brigade is separate considering the emergency duty. Interestingly, the 20-odd top bosses and office-bearers of NMC have been lefty untouched by this fuel crisis as their vehicles are running as before. The supply of fuel could commence if 1-one third of the total Rs 68 lakh is paid to the petrol pump.