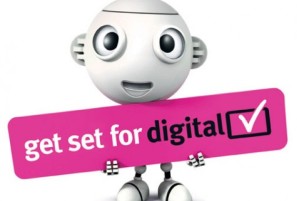 Nagpur News:
TV sets without Set Top Boxes would go blank from Monday in Nagpur informed Indian Broadcasting Federation. Government claimed around 67% digitisation had been achieved in Nagpur.
IBF, which has the country's top broadcasters as members, said that at its meeting held on 19 March 2013, the IBF board had felt that such a move is necessary to smoothen the transition from analogue to digital cable TV.
The 31 March 2013 Phase II digitisation deadline covers 38 cities across fourteen states in the country.
It covers Agra, Ahmedabad, Allahabad, Amritsar, Aurangabad, Bengaluru, Bhopal, Chandigarh, Coimbatore, Faridabad, Ghaziabad, Howrah, Hyderabad, Indore, Jabalpur, Jaipur, Jodhpur, Kalyan-Dombivli, Kanpur, Lucknow, Ludhiana, Meerut, Mysore, Nagpur, Nasik, Navi Mumbai, Patna, PimpriChinchwad, Pune,Rajkot,Ranchi, Sholapur, Srinagar, Surat, Thane, Vadodara, Varanasi and Visakhapatnam.
In a separate statement, the I&B ministry said Minister Manish Tewari had been reviewing the progress of phase II on a daily basis and as per the latest data 67 percent of the target had been achieved in the 38 cities.
Hyderabad, Amritsar, Chandigarh and Allahabad have achieved nearly 100 percent digitisation, the ministry added.