Nagpur.

A team of the French Development Agency (AFD), that may finance city's metro rail project, on Thursday arrived in Nagpur for inspection of various development projects and paid a goodwill visit to Nagpur Municipal Corporation. A power-point presentation of various projects was held at Main Administrative Building  in the presence of Mayor Pravin Datke.
Present on the occasion include Chairman of Standing Committee Ramesh Shingare, Municipal Commissioner Shravan Hardikar, Corporator Sunil Agrawal, French Development Agency (Agence Francaise Development) Programme Officer Sheikh Dia, Project Coordinator Juliate L Pannerer, Project Manager Presil Da Konik, Deputy Commissioner Z R Siddiqui, Deputy Commissioner Sanjay Kakde, Superintending Engineers Prakash Urade, Shashikant Hastak, City Engineer Sanjay Gaekwad, Executive Engineers Satish Neral, D D Jambhulkar, Shyam Chavan, Chief Accounts and Finance Officer Madan Gadge, Nagpur Metro Rail Corporation's Assistant Engineer R K Yelkawar, Vansh Nimay Infra Ltd's General Manager Col S J Mujumdar, Manager Ajinkya Parolkar and others.
At the outset, the Mayor welcomed the French delegation by offering them a sapling of Tulsi. Later, Municipal Commissioner Shravan Hardikar and Superintending Engineer Prakash Urade gave power-point presentation on various projects including geographic and historic importance of Nagpur City, aims of making the city environmentally sustainable and beautiful city, progress of Pench Phase 1, 2, 3, 4 Project under JNNRUM, completed projects, 24X7 Water Supply Scheme, etc.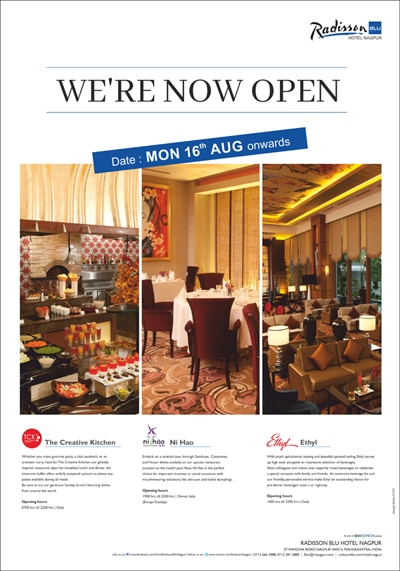 Vansh Nimay's Jayant Deshmukh elaborated on Nagpur City Bus Service. Later, information on NMC's Slum Rehabilitation Authority, BSUP and RAY (Rajiv Avas Yojana)   projects was shared with the French delegation. Presentation and deliberation on various other projects was also done in the meeting.
The delegation later visited Vanjra and Indira Nagar and inspected the housing complex as well as More Bhavan Bus Stand.