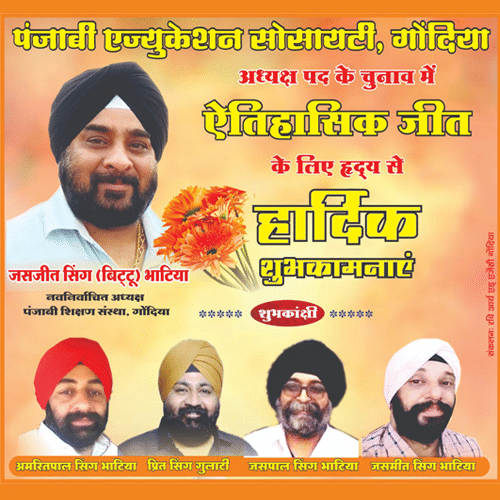 Nagpur: As many as four people including two people from Nagpur lost their lives while on the highway rides on two different locations near Nagpur. In first student two people from Satara died on the spot when the car they were travelling in rammed into the bridge wall over a river near Rajni village on Amravati-Nagpur highway around 6.30am on Sunday.
The deceased student, identified as Atharva Milind Shinde (14), and another student Om Nitin Mane, who was seriously injured, were coming to Nagpur from Satara to attend CBSE south zone swimming competition at Kamptee.
Deepak Vitthalrao Gade, who was travelling with the students, was killed in the accident while Nitin Mane (43), who was driving the car, was seriously injured.
Meanwhile in another accident on National Highway 69 near Saikheda village in Multai tehsil of Betul district, two middle-aged men died while one miraculously survived with multiple fractures when their car collided with a loaded tipper truck.
Saikheda police said the killer tipper truck's driver, ferrying stones from a mine, was driving on the wrong side of the four-lane national highway. The impact was such that the car was completely crushed and pushed into a 12ft ditch along with the three passengers, all of whom hailed from Nagpur.
The deceased were identified as Avinash Nikam alias Raju (49), owner of the car, and his driver Sudesh Dongre (32), who was the sole bread earner in his family. Police said Nikam died on the spot, however Dongre and injured Arun Tidke (46), a caterer, were immediately rushed to Nagpur in an ambulance. Unfortunately, Dongre succumbed to serious injuries on the way. Tidke is recuperating in the private hospital at Nagpur.
Senior PI K Chilale informed that Nikam was driving the vehicle, Dongre was sitting beside him, and Tidke was on the rear seat. He said, "Nikam was badly stuck inside the vehicle. We summoned a crane to lift out the vehicle from the ditch. The vehicle was dragged to the police station, around 25km away, to cut the twisted metal parts and took him out at 7 am." PI added the as yet unidentified truck driver and his cleaner fled away leaving behind the tipper.
Dongre's relatives said the trio had left to get ayurvedic medicine from Kankavli village for Nikam's mother-in-law, who is a cancer patient, on Saturday at 9.30pm. Dongre is survived by 3-year-old son Arnav, wife Sushma and father Charandas.