Former soldier's wife sends '56-inch bra' to PM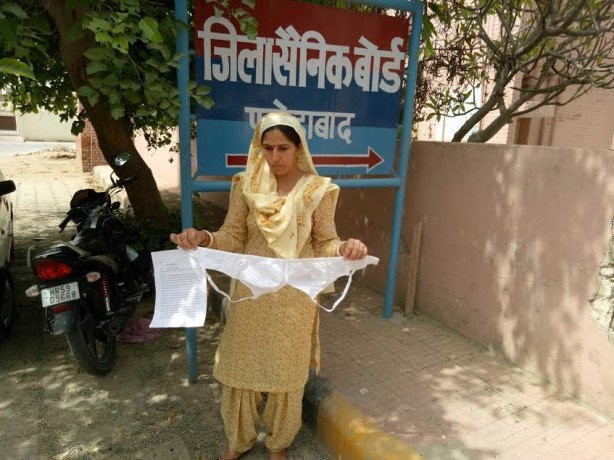 A former soldier's wife, shaken by recent attacks on Indian troops by Pakistan, has sent a 56-inch bra to Prime Minister Narendra Modi in an apparent reference to claims that he had a 56-inch chest, largely seen as a symbol of courage.
In a letter to the prime minister, Suman Singh, wife of ex-armyman Dharamvir Singh, reminded Modi that the Bharatiya Janata Party had before the 2014 Lok Sabha polls claimed if it came to power, Pakistan would not 'dare' attack Indian soldiers.
"But the situation is even worse now," she wrote.
Her husband told reporters here that the letter addressed to the prime minister, along with the blouse, had been submitted to the Zila Sainik Board in Fatehabad.
Dharamvir, who claimed he was a former district observer of the Aam Aadmi Party, said he had served in the Army from December 1991 to 2007 and retired as a havaldar.
Being an ex-armyman's wife, he said, Suman had expressed anguish at the recent spate of killings.
"She told me that women send their sons, brothers, husbands to the border to defend their motherland and not to get beheaded and get pelted with stones. Where has the 56-inch chest gone now, she asked," the Fatehabad resident said.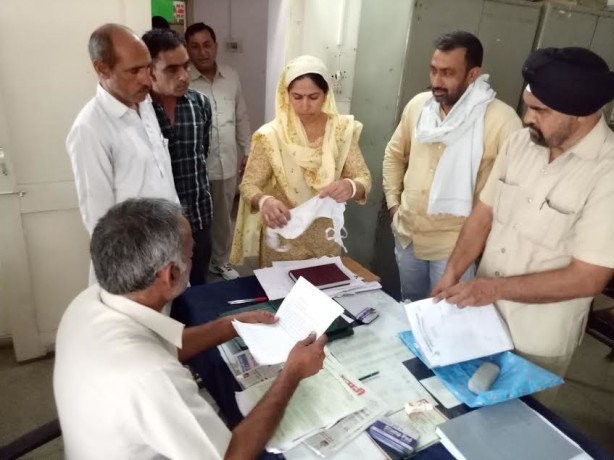 The ex-serviceman was asked if the gesture could be seen as an insult to the office of the prime minister.
"You tell me one thing — are we not being insulted? Our prime minister used to say never ever will our soldiers have to go through what they went through before. But what is happening under the present regime is even worse," he said.
Suman wrote in her letter that videos had surfaced 'in which our soldiers are seen being slapped, humiliated andpelted with stones'.
Two soldiers were beheaded by Pakistan, she wrote.
She referred to Lance Naik Hemraj, who was beheaded byPakistan's Border Action Team in January, 2013.
"At the time of the 2014 Lok Sabha polls, we felt that nomore of our soldiers will be beheaded like Hemraj and enemy will think ten times before doing such action, but they havebeen repeated," the letter said.
She urged the PM to give the Army a 'free hand' to tacklethe situation on the border.
"The way the hands of our soldiers are tied they areunable to take the situation head on, which is mostunfortunate," she wrote.
Dharamvir said he was deployed in Jammu and Kashmir forover 11 years.
"I was part of several counter insurgency operations. Ialso got the Sena Medal from the President on two occasions.My son is also preparing to join the forces," he said.