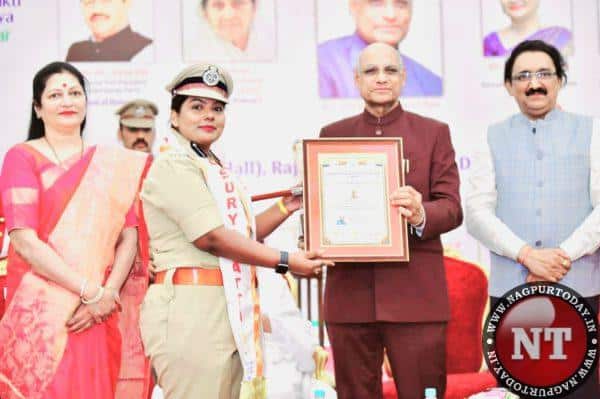 Nagpur: Maharashtra Governor Ramesh Bais presented the 'Stree Shakti Rashtriya Puraskars 2023' to IPS Vinita S, the former Nagpur Deputy Commissioner and incumbent Commandant SRPF, Pune, at a special function organized at Raj Bhavan, Mumbai, recently.
Vinita S, along with 29 outstanding women achievers from across the country, was conferred the "Suryadatta Rashtriya Stree Shakti Award," which is presented on behalf of the Suryadatta Educational Foundation. Besides IPS Vinita S, other women achievers from various fields, including Sadhvi Chandana Maharaj 'Tai Ma,' Commonwealth Games medallist Tejaswini Sawant, Sayli Agwane, Dr Ruma Devi, Suman Dhamne, Vidya Vitthal Jadhav, Dr Lalita Jogad, Dr Shailaja Kale, Alka Karva, Dr Namita Pandey, Shweta Kaushik, Purva Kothari, Dr Nagjyoti, Prachi Shah Pandya, and Mukta Puntambekar, were among those felicitated at the hands of the Governor.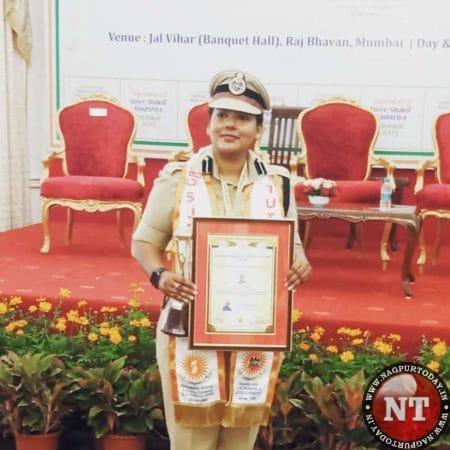 Speaking to Nagpur Today, Vinita S said, "I am honoured to be conferred with the 'Suryadatta Rashtriya Stree Shakti Award' at the hands of Hon Governor of Maharashtra Shri Ramesh Bais in a ceremony organized at Raj Bhawan, Mumbai. It was quite an enriching experience to interact and learn about the other awardees excelling in various fields."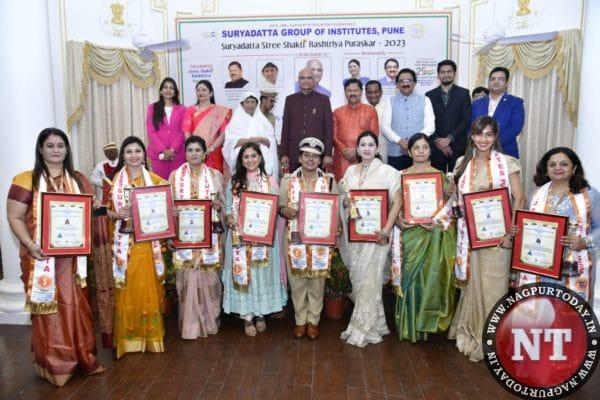 Known for her no-nonsense style of policing, Vinita S, during her tenure as Nagpur DCP Zone 2, worked tirelessly for the benefit of society. Her work during the Covid times was applauded by all. IPS Vinita S's former colleagues from Nagpur and the media fraternity have extended their greetings to her.