Nagpur.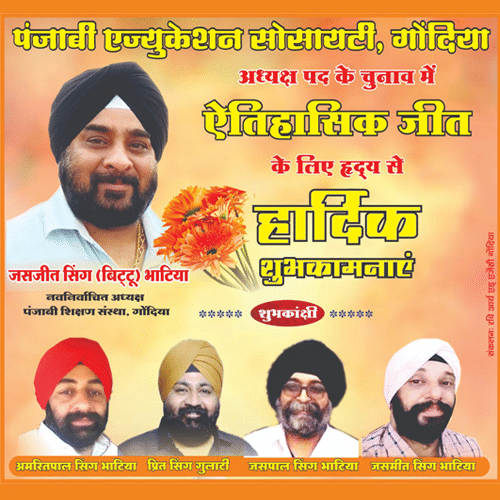 Nagpur Today met Justice Bhushan Gavai, the senior most Judge of the Bombay High Court at Nagpur bench this morning as he was on the way to hospital to see his father, veteran politician of Maharashtra Ramkrishna Suryabhan Gavai, better known as Ra.Su. Gavai by everyone.
Justice Gavai says his father is still critical but stable.
"After a hectic and active life, old age and its problems have caught up with my father… " said Justice Bhushan Gavai.
Gavai was admitted to city's Shrikrishna Hridayalaya some days ago. "His condition is precarious," said Dr Mahesh Fulwani, cardiologist. He said the ageing leader was suffering from hypertension and diabetes.
Ramkrishnan Suryabhan Gavai (Marathi: रामकृष्ण सूर्यभान गवई, born October 30, 1929) is an Indian politician and a former Governor of Kerala from 10 July 2008 to 25 August 2011. He has been an important leader of the Republican Party of India. He was previously Governor of Bihar from 2006 to 2008.
Apart from being a senior politician R.S. Gavai has been an agriculturist by profession and an avid wrestler too!Gavai From 1964 to 1994, he was a member of the Maharashtra Legislative Council; During this stint, he was Deputy Chairman of the Legislative Council from 1968 to 1978, Chairman from 1978 to 1984, and Leader of the Opposition of the Legislative Council from 1986 to 1988
In 1998, Gavai was elected to the 12th Lok Sabha from Amraoti Lok Sabha constituency , and in June 2006 he became Governor of Bihar. He was the acting Governor of Sikkim from 13 July 2006 to 12 August 2006. On June 26, 2008, Gavai was instead appointed as Governor of Kerala, switching posts with Kerala GovernorR.L. Bhatia. He was sworn in as Governor of Kerala on July 10, 2008.
Gavai is a recipient of the Kusta Mitra Award, as well as the National Integration awards for peace and harmony.