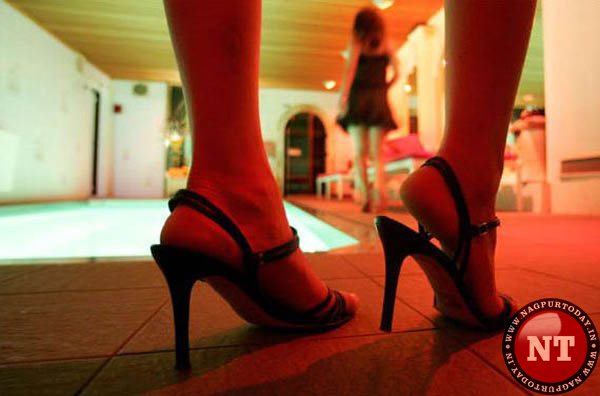 Nagpur: The Social Security Branch of Nagpur police on Friday busted a sex racket being operated at Nutan Lodge, Pakodewala Galli, Sitabuldi and arrested three persons including a mother-son duo. A victim woman has been rescued by the raiding cops.
The sleuths of Social Security Branch received secret information that flesh trade was being run from the Sitabuldi-based Nutan Lodge, situated at famous Pakodewala Galli. Acting on the information, cops sent a decoy customer for verifying the facts. The decoy customer was demanded money at the lodge for having sex.
The moment the customer signalled the waiting cops, they raided the lodge. The cops found the accused mother-son duo Meena Mahendra Kamdi (55), Shailendra Mahendra Kamdi and other accused Ramesh Bhaiyyaji Raut (36), resident of Navnit Nagar, Pardi, running the sex racket. The mother-son duo who used to lure women for flesh trade, was residing in the lodge. The victimised woman was rescued.
The cops also booked the three accused Meena Kamdi, Shailendra Kamdi and Ramesh Raut under Section 370, 34 of the IPC read with Sub-Sections 3, 4, 5, 7 of Prevention of Illegal Trafficking Act and arrested them.
The raid was carried out Senior PI Hemant Kharabe, PSI A S Thool, and other personnel including Jaipal Rathod, Anil Kadhe, Chandrashekhar, Vishal, Pankaj, woman police sepoys Ashwini, Sonali, Nilima, Shwetaunder the guidance of Zone 2 DCP Chinmay Pandit.