Nagpur News: In January 2012, Urban Development Department (UDD), Government of Maharashtra had proposed modification in Development Control Rules of all Municipal Corporations and Councils of Maharashtra vide Notice No. TPB/4307/CR-334/2007/ UD-11, dated 18th January 2012 exercising powers conferred by sub-section (1AA) of section 37 of the Maharashtra Regional and Town Planning Act, 1966.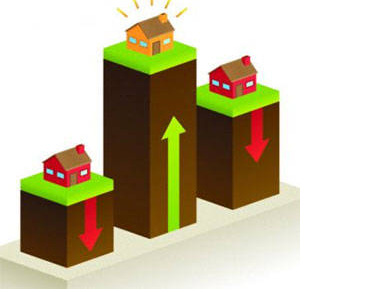 Wherein UDD had proposed that, in any sub-division of land admeasuring 2000 square meter and more, minimum 20% area shall be provided in the form of 30 to 50 sq. mtrs. developed plots for Economically Weaker Section (EWS)/Low Income Group (LIG) and handed over to be MHADA. Likewise in a building being constructed on land admeasuring 2000 square meter and more, minimum 20% of the built-up area shall be provided for EWS/LIG housing (27.88 to 45 sq. mtrs.) in form of flats and handed over to MHADA.
Vidarbha Taxpayers Association (VTA) had strongly condemned such move by the State Government declaring arbitrary use of Section 37(1AA) of MR & TP Act and had also submitted written notes of objections.
However, UDD had recently passed Notification bearing No. TPB 4312/CR-45/2012(I)/UD-11 dated 8.11.2013, wherein notably only the size of earlier proposed area of 2000 sq mtrs has been now increased to 4000 sq mtrs.
President of VTA J. P. Sharma said, "Even as per earlier DCR provisions, if land is above one acre, 20% vacant land is required to be kept open and no FSI for such land is allowed; with this additional 20% as per recent notification, one can very well understand that how ultimately burden of almost 40% cost will land on perspective flat owners, making flats further costlier by 10-15% just due to Govt policies".
Sharma said this clearly establishes that State Government is shifting its duty on landowners and developers? It is utmost duty of State Government to provide housing to EWS/LIG and now they have transferred such responsibility by demanding 20% share from hard earned and tax paid land from the private land owners.
Tejinder Singh Renu, secretary of VTA questioned State Government that they themselves own ample land which is lying idle and many bungalows of bureaucrats have acres of land city, why not MHADA develop such access land and hand over to EWS or LIG with only the construction cost? On one hand Govt declares housing as priority sector and than add such modifications which strongly damages the original purpose.
Renu said, even this GR would drastically harm partitions within family on larger land, as no such clarification is mentioned in notification. Likewise it would further delay building sanctioning process which already in previous provisions almost take a year plus and with this new notification, only delay and dishonesty would boost significantly.
VTA believed that this notification is Diwali gift for MHADA, who will purchase flats on construction cost from developers and shall sell with profit without oozing any sweat.