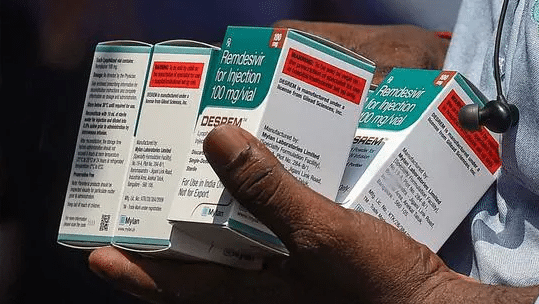 Nagpur: In the first case on conviction in Maharashtra, a special court in Nagpur on Friday convicted an accused and awarded three years' rigorous imprisonment (RI) for blackmarketing of Remdesivir injection during the peak of the second wave of pandemic in the city.
The convict, Mahendra Rangari, was working as a ward boy with Ojas Covid Centre, Krida Chowk, near Hanuman Nagar.
This is the first conviction against those involved in blackmarketing of Remdesivir. The Nagpur Bench of Bombay High Court had directed setting up a dedicated court, appointed a special public prosecutor and directed disposal within a defined time frame following rampant black-marketing of Remdesivir and arrest of 32 accused.
Chief Judicial Magistrate S B Pawar while holding Rangari guilty of offence under section 381 of the IPC, refused to show any leniency for his act of blackmarketing Remdesivir when it was in critical shortage. The CJM Court which finished the trial in just two months also recorded that the act of stealing Remdesivir from the hospital and selling it to the highest bidder was deplorable. Any lesser punishment would send a wrong message to society, the Court noted while awarding three years imprisonment to the accused.
However, the Court found no evidence against Rangari under section 188 and Sections 3 and 7 of Essential Commodities Supply and Maintenance Act and acquitted him from those charges. As per the procedure, the CJM Court granted bail to the accused and stayed the conviction to allow Rangari to file an appeal before the Sessions Court.
The convict stole Remdesivir vial allotted to a patient Rajni Bhongade on April 17, 2021 and his action was caught on CCTV camera and the stolen vial was recovered from him. Based on the complaint of Ashok Bisne, Manager of the Covid Centre, Rangari was booked by Imamwada Police.
The High Court while ordering fast-track trial of such cases had reiterated that such unscrupulous persons playing with lives of hapless covid patients should not be spared. The city police chiefAmitesh Kumar personally supervised the issue and ensured that flawless chargesheets are filed in record time.
Special PP JyotiVajani represented the prosecution while Adv Milind Khobragade appeared for the accused.