Nagpur/Kanhan: On behalf of the project affected people of Gondegaon Sarpanch Nitesh Raut has demanded that the administration should first properly announce the village to be rehabilitated and then the government office be shifted to a new place. The development of Gondegaon, which comes in WCL's Gondegaon sub area opencast coal mine project in Parseoni taluka, has been retarded.
As the per govt directive Gondegaon has been included in the list for rehabilitation to a safe place as it has been affected by the WCL's opencast mine project. In accordance the land was allotted on 21 January 2015 in presence of Sub Divisional Officer, Ramtek and Area Planning Officer, Nagpur Area. Three years have passed but still rehabilitation process has not been started. After confirming the provisions of central govt for affected area and State Government schemes and programme will be made available, this decision was taken. When everything is clear the process of rehabilitation should start, proper compensation be given, jobs be made available. In the rehabilitated village a gram panchayat, school, beautification should also be taken care of. The project affected Gondegaon be announced fully rehabilitated and then only the government office be shifted.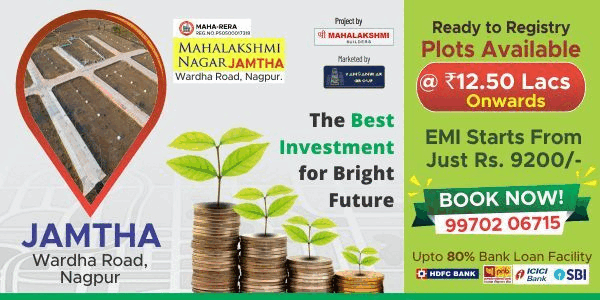 The work of rehabilitation is not of gondegaon's gram panchayat or panchayat samiti but WCL's administration. Though in 2015 the beneficiaries in the village were 1200 yet the WCL administration distributed land to just 826 beneficiaries. Many beneficiaries did not take the documents of possession because they were not as per rule. Sarpanch Nitesh Raut and a delegation of villagers gave a memorandum to Block Development Officer Pradeep Bamnote demanding that from the point of judicial right WCL administration should acquire the land first and then get it sanctioned from Town planning as non agriculture. After this the land should be allotted with proper compensation in presence of the District Collector to the project affected beneficiaries.
The delegation consisted of Sarpanch Nitesh Raut, Deputy Sarpanch Vinod Somkuwar, Gram Panchayat member Moreshwar Shingane, Sunil Dhriya, Akash Kodwate, Subhash Dokarimare, Asmiuta Wasnik, Rekha Kale, Puja Rasegaonkar, Yashoda Shendre, Lalita Pahade, Nirmala Sarvare, and project affected villagers-Vithalji Thakur, Tulshiram Patil, Ramdasji Waghade4, Vilas Lasunte, Ravindra Pahade, Dasharath Thakare, Shankar Lakshane, Kishen Shende, Kailash Raut, Ramchandra Thakare, Dilip Golange, Anil Gajbhiye, Chatughan Nevare, Pawan Gajbhiye and others.