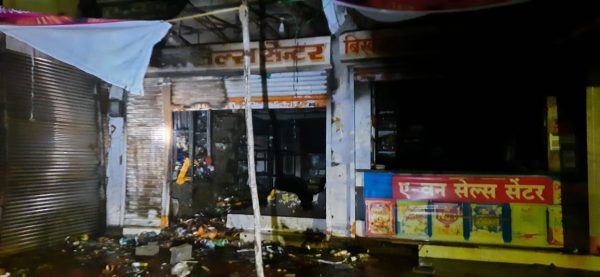 Nagpur: In a late night fire incident, a firecracker shop in Barakholi, Indora was gutted between the intervening night of Thursday and Friday.
The fire reportedly triggered the crackers stored at the shop and soon gutted all the stored materials. Fortunately, no casualties reported in the incident. Shopkeepers tried to douse the flames but in vain. The fire was brought control only after the hardcore efforts of the Fire Department.
Material loss and exact reason behind fire couldn't be ascertained at the time of filing this report.