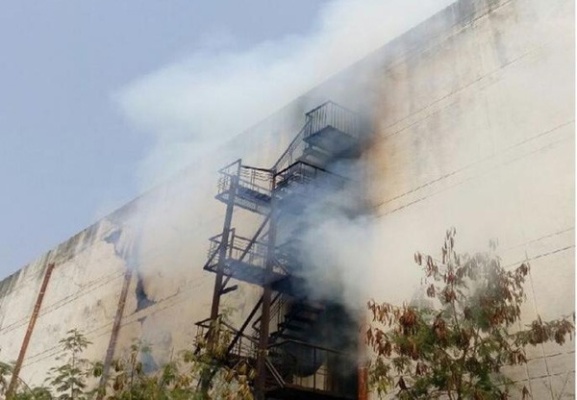 Nagpur: A major fire broke out in Kalamna Market in the wee hours of Saturday morning and devastated a four-story godown building. 60,000 quintals of food-grains worth crores were destroyed in the fire. The intensity of the fire led to one side of the 4-story building and its slab collapse. However, there were no reports of any casualty. A team of Fire Brigade comprising four officers and 30 fire-fighters rushed to the spot on being informed about the fire and battled to douse the flames. The fire has not been contained fully even after a 12-hour struggle.
The fire was reported at the 4-story godown building of a company named Calypso Agro Industries Limited. The godown is situated near railway crossing behind Kalamna Market. Around 3 am on Saturday, the watchman of the building noticed smoke and flames erupting from the godown. He immediately alerted the owner of the godown, Fire Brigade and police as well. By the time Fire Brigade fire-fighters reached the spot, the fire had taken monstrous shape. Facing hurdles in dousing the flames, the fire-fighters made a big hole in the wall of the godown with the help of a JCB machine and pumped water in full force.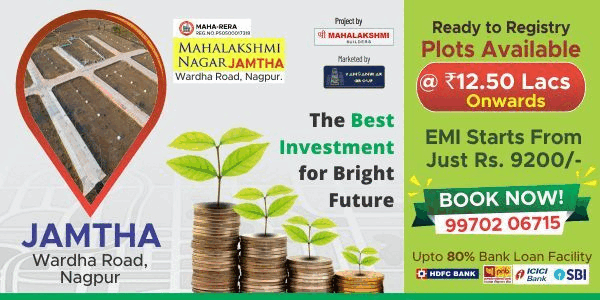 The 30-man Fire Brigade team, led by Deputy Chief Fire Officer B P Chandankhede, was battling the fire for 12 hours with 10 fire tenders but the flames refused to die down. The intensity of the fire caused melting of iron bars in the slab and it later caved in. A side wall also collapsed a short while later.
The exact cause of the fire could not be ascertained till filing of this report. Apart from the building, the devastating fire destroyed 60,000 quintals of food-grains including 35,000 quintals of tur, 15,000 quintals of rice and 10,000 bags of wheat. The total worth of the destroyed material could be in the range of Rs 7-8 crore, sources said.
According to sources, initially a cold storage was opened in the building by a person named Afzalbhai. However, another unidentified man purchased the godown and named it as Himalaya Cold Storage. In the meanwhile, the cold storage got shot down and a man from South India named Ramannarao Bola purchased the godown and named it as Calypso Agro Industries Limited godown.