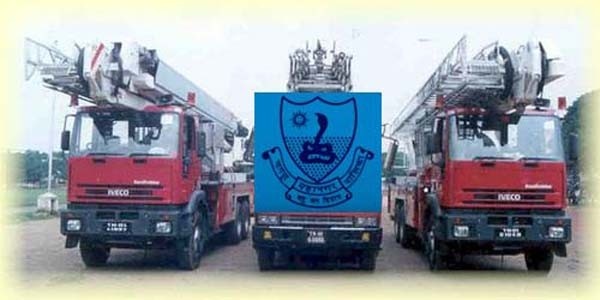 Nagpur: With recession gripping the real estate sector, the revenue of NMC's Fire and Emergency Services Department has taken a hit. The services provided by Fire and Emergency Services Department are a source of revenue for cash-strapped Nagpur Municipal Corporation. The realtors in the red, the Fire Brigade earning is likely to see a deep in the current fiscal, revealed the Chief Fire Officer Rajendra Uchake. "The Fire and Emergency Services Department used to earn Rs 2.50-3 crore till last year but this year only Rs 1.73 crore have come to its coffers, he added.
Uchake was talking to media persons in view of National Fire Service Day to be observed on April 14. The National Fire Service Day is observed every year in India on April 14 to pay homage to those brave Fire Fighters, who sacrificed their lives in line to their duty on this day in 1944 when explosions ripped through Bombay Dockyard.
The NMC will observe National Fire Service Day at its premises in Civil Lines in the presence of Mayor Nanda Jichkar, Deputy Mayor Deepraj Pardikar, Municipal Commissioner Ashwin Mudgal, Standing Committee Chairman Virendra (Vicky) Kukreja, Ruling Party Leader Sandeep Joshi, Leader of Opposition Tanaji Vanve, Fire and Emergency Services Committee Chairman Lahukumar Behete, Additional Commissioner Ravindra Kumbhare and several Corporators and officials.
1360 fire incidents:
According to statistics released by the Fire Brigade, the city reported total 1360 fire incidents from April 1, 2017 to March 31, 2018. Of the total, 951 fires were designated as small, 226 medium and 183 fires as big. According to fire-fighters, an estimated loss of Rs 18.57 crore was reported in the fires while property worth Rs 100.17 crore was saved by Fire Brigade personnel. The NMC had also provided its services in fighting 44 fires outside city limits.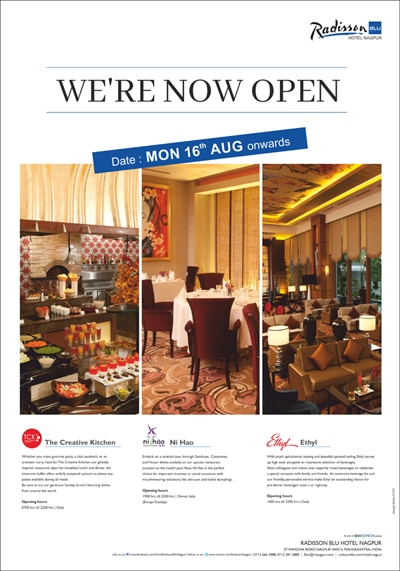 81 persons lost lives:
The NMC's Fire and Emergency Services Department received total 597 emergency calls including 104 for incidents of drowning in wells and lakes. Total 81 persons lost their lives including 22 men and 59 women. The Department had also cleaned 3174 contaminated wells despite the job not being their jurisdiction. On the request of NMC's all zones, 2977 wells were cleaned free of cost while 196 private well were cleaned at the fixed charges.
428 killed in fires in 5 years:
The city reported a total of 4958 fire incidents in the past 5 years. Total 428 persons were killed in these fires. In the year 2013-14, 91 people were killed, 92 in 2014-15, 81 in 2015-16, 83 in 2016-17 and 81 people lost their lives in 2017-18 (till March 31).
year fires take a heavy toll in terms of human lives and property loss. It is expected that all sections of society, business and industry would review their fire safety needs, develop suitable strategies for fire prevention, fire control, rescue and rehabilitation and undertake a campaign for fire safety during the Fire Service Week.