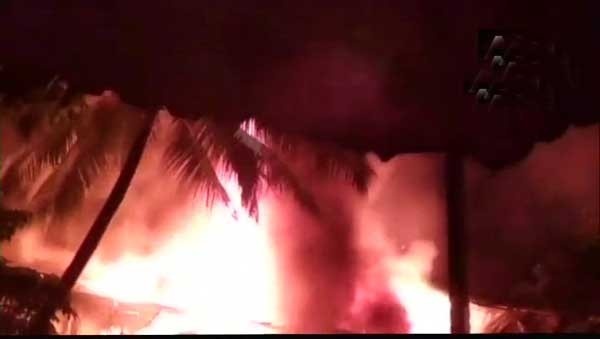 Mumbai: A major fire broke out at a leather company office on Mumbai's Barrister Nath Pai Road. One firefighter was injured while trying to douse the blaze, reported media.
The cause of the fire is yet to be ascertained. Rescue operations are still under way.
More details are awaited.
On Friday evening, a similar fire broke out at Mumbai's Scindia House. Officials rescued five people from the building. Five fire engines and four water tankers were sent to the spot to douse the fire.
Authorities classified the blaze as a Level 3 fire. The six-storey building has the office of the Income Tax department, and is located in Ballard Estate.