Nagpur: Commuters on Nagpur-Kamptee road observed a dreadful experience after a fire broke out in a plastic factory near Uppalwadi area early hours on Thursday.
The fire reportedly started around 8 am at the factory belonging to Morya Plastic Company. The company was allegedly put down the lid few days back thus no casualties reported. Materials inside the factory like plastic pipes, truck tire, workshop material etc worked as a catalyst, causing extremely severe inferno.
On the other hand, other factories in the adjacent also took a burn of subverted fire, in a factory of MS Punia Coal Roadlines the truck's engine, tire and workshop was reportedly burnt.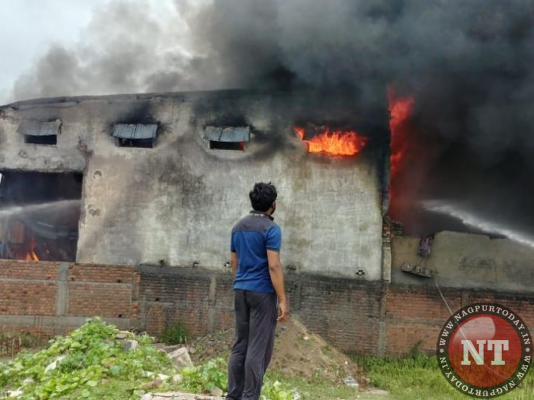 According to the officials of Nagpur Fire Department, they received a call around 8 am. Subsequently, 12 fire tenders from Lakadganj, Sugat Nagar and Kamptee were pressed into service. The fire tenders took several hours to douse the blaze.
The cause of massive fire was not detected and we have not recovered any information concerning estimated loss yet, told fire official to NT.