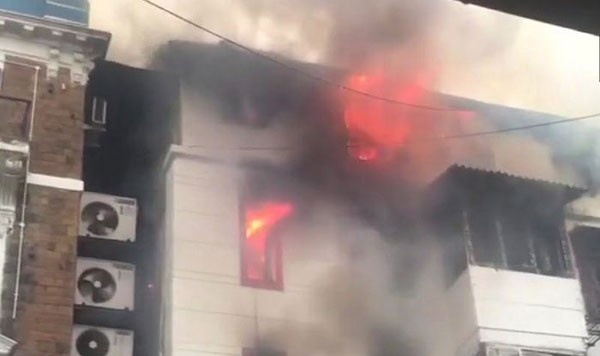 New Delhi: One person died in a fire that broke out at a godown in Mori Gate, news agency ANI reported. One person has been critically injured. Fire brigade has been rushed to the spot and rescue operation is underway.
It is a developing story. More details are awaited.
In an earlier incident, four persons, including two children, died in two separate fire incidents in south and northwest Delhi.
In the first incident, a boy and his sister were charred to death after an air conditioner compressor exploded at their home in northwest Delhi's Adarsh Nagar area, an official said.
A call was received at 11.15 pm about the fire and it was doused within an hour, he said. In the second incident, two people died in a fire at a tent godown in south Delhi's Kotla Mubarakpur area, he said.
A call was received at 3 am about the blaze and 10 fire-tenders were rushed. The fire was doused by 5.45 am, he added.