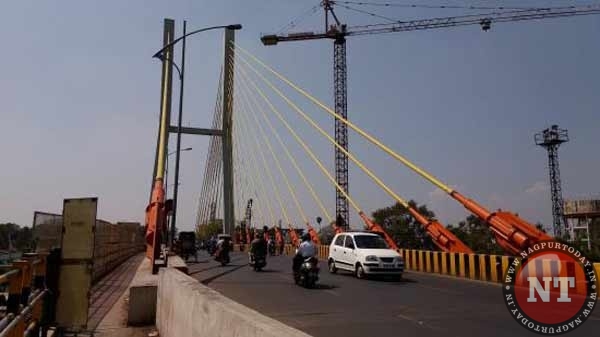 Nagpur: The wait is finally over! Running late in schedule by about a decade, the Ramjhula railway overbridge has been finally completed and set to give way to people. The formal dedication ceremony will be held on January 18. Chief minister Devendra Fadnavis and Union transport minister Nitin Gadkari are expected to be present on the occasion. The two ROBs were part of Integrated Road Development Project (IRDP), which was launched in 2001. At that time, their cost was Rs 20 crore.
Both the ROBs were to be built by Nagpur Municipal Corporation (NMC), but state government decided to get it constructed by Maharashtra State Road Development Corporation (MSRDC) on build operate and transfer (BOT) basis. It took five years for the government and MSRDC to issue a work order in January, 2006. Both the phases were to be completed by July, 2009.
However, due to various reasons the project got inordinately delayed. The Phase I opened in December 2014. MSRDC then demolished the old ROB and began construction on Phase II. It also constructed a road from Kadbi Square to Cotton Market Square under this project.
The initial cost of both the phases as per work order was Rs46 crore. The MSRDC has spent over Rs 113 crore on them and thus the cost has escalated by 150%.
According to the official, the length of the ROB, including approaches, is 600 metres. "It is a six-lane structure with three lanes in each bridge. The length of the cable-stayed bridge is 200 metres. The height of the ROBs is 56 metres. The official said that the state government had revised the cost to Rs 70 crore, but actual expenditure went up as Rs 25 crore had to be paid to the railways as maintenance charges. The project consultant RITES charged about Rs 6 crore.