Fighting to get justice for 17 ex-NMC employees proves costly for BJP office bearer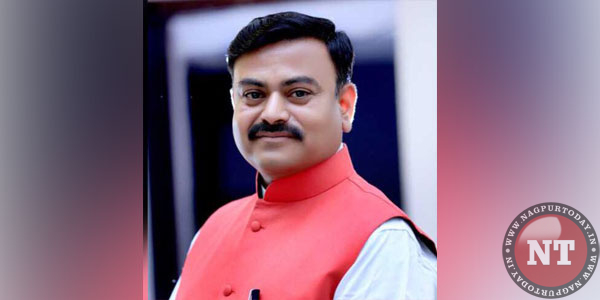 Nagpur: Taking up the cause of 17 former employees of NMC and appealing to his own government proved costly for the President of Nagpur BJP OBC Cell. Till yesterday Subhash Ghate was the President of Nagpur BJP OBC Cell but on Friday through a letter he was removed from the post. Subhash Ghate was trying to get back the jobs of OBC community's 17 former employees of NMC. It is feared that Subhash has been punished for agitating and constantly talking against his own government. He was even arrested for trying to commit suicide infront of Chief Minister's Nagpur residence. As per Subhash, he had gone their to stop the other persons who were trying to commit suicide.
According to Subhash he has not received any such letter stating that he has been removed from the post and in case such action has been taken, he accepts it for the OBC community and will continue to work for the party as loyalist.
The real issue
The 17 former employees of NMC have been fighting for appointment in various departments of NMC despite the court's order. During 1993 there were 256 surplus employees and 106 employees were terminated from their jobs. In 1997 the present chief Minister had ordered reinstatement of these employees. After this order out of the 106 only 89 were taken back on job while 17 have still not got justice. The had gone to the court too. In presence of Town Planning Department Chief Secretary T C Benjamin and during the tenure of Chief Minister Vilasrao Desmukh the hearing of these employees was held. The orders for reinstatement were given. Subhash Ghate was fighting for their cause. When the BJP government came to power he was hopeful that this case will be settled but such thing did not happen. After the agitation at Ramgiri, NMC administration received letter from Town Planning Department for re-appointment of 17 persons. But according to Subhash Ghate in this letter there was no direct order and nothing was clear.