FIFA World Cup: Uruguay 0 France 2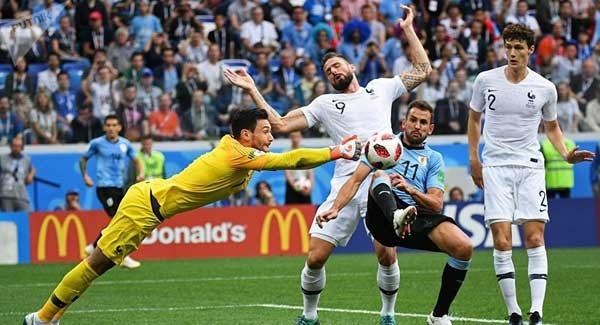 The game erupts into a free for all after Mbappe goes down following an off-the ball incident. Replays show the French striker being obstructed by a cheeky nudge by Uruguay's Rodriguez.
Both sets of players surround the referee and Pogba gets in on the action as he shoves some Uruguyan bodies out of the way. Both Rodriguez and Mbappe gets booked for their efforts eventually.
Surprisingly Pogba gets away scott-free somehow