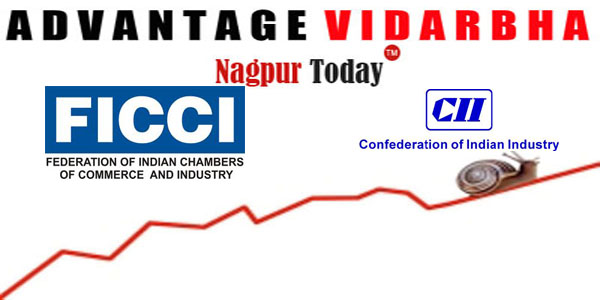 Nagpur News : With all the hype and series of discussions regarding Advantage Vidarbha, the upcoming event now seems to be striking the right chord to plug in big time investors for industrial development of the region. The preparations for the event to be held in Nagpur on February 25-26 has also picked up. Sources close to Guardian Minister Shivajirao Moghe informed that the names of keynote speakers and invitees have been finalized. Topics like tourism, logistics and textiles would be discussed at stretch. Moghe has even met district collector and CEO of MIDC to get first hand information on preparation.
The all party meeting called on by Moghe on January 14 is also a prequel to speed up the process. Sources said that any initiative for the development of Vidarbha is generally not taken in positive sense owing to the past experiences. But this time, Moghe has not left any stone unturned to make it a grand success and get the new line of investors to establish their industries in the region.
Sources said that though Vidarbha Industries Association (VIA) is hosting the event in association with MIDC but VIA has limited penetration as regard to having the broader network of industrialists across nation and abroad. Industrial organization with the required amount of magnitude was needed to attract heavy weight investors in Vidarbha. Keeping this crucial fact into account, Federation of Indian Chambers of Commerce and Industry (FICCI) and Confederation of Indian Industry (CII) have been brought on board to discuss their participation in Advantage Vidarbha. The move brought fruitful yield. Sources claimed that participation of FICCI is almost finalized and formal announcement to this regard would be made anytime soon.
Moghe was keen to make the event a grand success and held discussion with the Chief Minister who reportedly suggested him to bring the associations having exposure at international level on board for boosting the event's prospects. It was because of this addition, the earlier date of February 2-3 was pushed further.
Sources are confident that Advantage Vidarbha is going to be a trendsetter in more ways than one as it will be for the first time that an party meeting has been called to discuss minutes about the event. This could better the atmosphere for the common cause of Vidarbha's development.
He said that about 10 years back Advantage Nagpur was organized and some of the power plants and cement plants that we are seeing around the region is the result of that event. This time around the event is extended to the development of Vidarbha and hence various party leaders should cut across party lines and work towards making the region a haven for industrial investment.
Sources cited example of western Maharashtra where all the party leaders unite to voice their concern to ensure development in their region and when the cause is achieved they get back to routine politics.
Similar practice should be observed by the leaders of Vidarbha, he said adding that all party meetings should be organized at regular intervals in larger interest of the region. At least the meeting would prove to be ice-breaker in which the problems would be discussed pre-hand.
Sources exuded confidence that though the event target to bring in 100% of the projected investment, even 50% achievement would work wonders.