FDCM gets land for pittance as NMC proves loser in land deal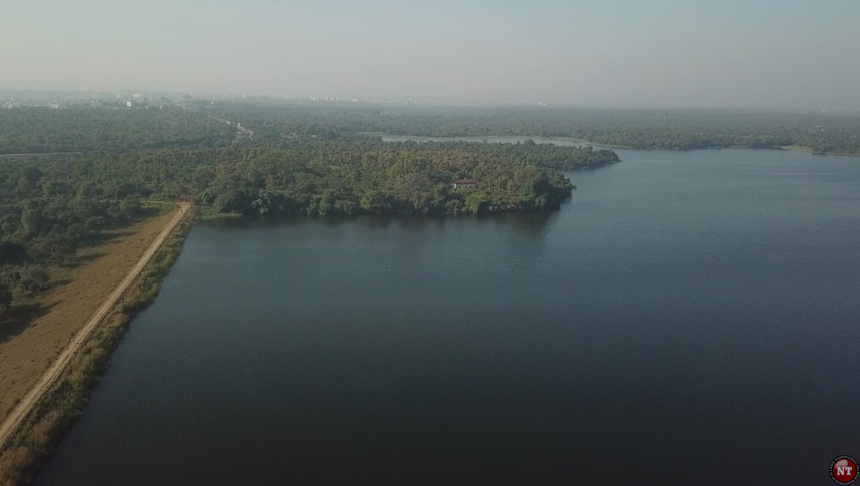 Nagpur: The condition of the Nagpur Municipal Corporation started deteriorating after the toll tax was abolished. Now instead of improving the financial condition, some are busy making things all the more worst but the NMC administration is sitting with its closed eyes to whatever is happening. As if this is not enough NMC has given FDCM fertile, pollution free, with full of scenic beauty land worth 321 crores in exchange of non-forest land and non-fertile land worth 99 crores. NMC has done this just to please the politicians and officials. It can be said this is the biggest ever loss that NMC has faced.
It may be mentioned that the Gorewada dam in the middle of jungle and the land was handed over to Nagpur town by Britishers When the alliance govt came in the year 80 and 90 it was handed over to forest Department.Despite this, the Gorewada lake and the surrounbding area was with Water Works Department of NMC. On the orders of State Chief Minister's office many big companies of the country foreign companies were shown the land near the protected Gorewada forest but the outcome was zero. Finally, the representatives of well known company from Mumbai came to see land. They were first shown FDCM's land situated at Mouza Gorewada Khasara No 2/1, 2/2, 2/3. They simple refused to put up there industry on this non-fertile land. The market value of this land is Rs 99,72,30,000. Soon after this they saw the land which is under NMC near Gorewada lake Khasara No 106 (part) 113 (part), 118, 120, 121, 122 which is free from pollution, has scenic beauty, good atmosphere and which close to the city. The market value of this land is Rs 321, 68, 05,000. This group from Mumbai made it clear that they were ready to put industry if this land was made avaliable. (Now this group's two venture are going on. one in city and other on NMC land). When the Mumbai group found out the details of the land they came to know that the 7/12 document was in NMC name. And so as per the orders of Chief Minister's office the NMC started the procedure of handing over the land to FDCM. The legal procedures of this land were stopped as there were sum errors. In last meeting the topic of this land had come up but it was not tabled because Municipal Commissioner was not present. Now the topic would again come up in the 20 January's meeting as the errors have to be rectified in the general meeting. Before holding heavy discussion over this in the meeting as per the strategy the permission will be granted to FDCM.
Company to get local investors
According to reliable sources the local BJP supporters are ready to invest and support this company. Due to this main investors is will get a relief.
It may be mentioned that the NMC administration has sent a letter of undertaking to Town Development Ministry regarding handing over of land in Gorewada lake to FDCM in exchange of their non-fertile land. After the NMC administration gets green signal from the Town Planning Ministry then only on its order land will be handed over to FDCM.
Sandip Agrawal, RTI worker has said that it is ridicules that NMC administration is exchanging its fertile land with FDCM for its non-fertile land. He said that instead of this NMC should directly give its land to the Investor and improve its financial condition or should give the land at market rate on lease.
In this entire episode it is only FDCM which is going to gain after it gets such costly land for non-fertile land. It is FDCM which is going to earn a lot. The one who has given the costly land is sure to get promotion.