Nagpur: Saraswati Vidyalaya High School and Junior College is an old reputed school of Nagpur which has nurtured many students who have excelled and made a distinct name in India and abroad. Saraswati Vidyalaya Alumni Association (SVAA) is a registered body formed by ex-students of this school which pursues many social objectives. Concerned with global warming and rampant deforestation in name of development; SVAA believes that forests should be brought back inside cities.
Recently SVAA delegation consisting of Mayank Sharma, Shankar Bhavsar, Mitesh Rambhia, Alok Pande, Ashish Khandelwal, Avinash Sahu and Abhiman Hegde led by Dr.Anup Marar- President & Shreekrishna Buty- Treasurer approached A.Ashraf, IFS, Chief General Manager (Planning), Forest Development Corporation of Maharashtra Limited and submitted a proposal to develop urban forests in each colony in minimum area of 1000 sq feet.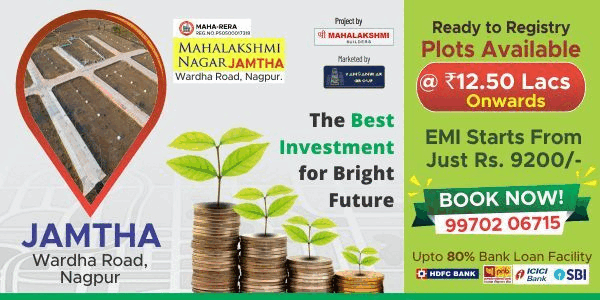 SVAA conveyed that forests should also be essentially included in list of activities demarcated under PU land. It would be prudent if such "lungs" are created in every colony of each city and town. SVAA aims to sensitize Government to make Urban forest creation mandatory in DPC for minimum 10% of Public Utility lands in each locality and colony. SVAA expressed their interest to develop a wild self-sustainable forest in heart of Nagpur with support of FDCML if government allots a piece of PU land. The delegation discussed with FDCML authorities about costing related to soil survey, native plant species, tree sequencing, sapling procurement, soil additives, tree plantation, watering, de-weeding and maintenance for at least 2 years. The idea is to nurture around 200-300 trees in secured 1000 sq feet land area.
A.Ashraf highlighted the technical differences between traditional time tested forestation methodology adopted by FDCM and Miyawaki method. Ashraf complimented the proactive undertaking of SVAA of envisaging urban forests and stated that Sudhir Munganttiwar- Maharashtra Forest Minister is himself very keen that various organizations should take lead in forestation. Making 10% of PU land compulsory for creating city forests in each colony is a good concept which can make a huge favorable difference in ecosystem of each city. A.Ashraf added that even though till date FDCML was only undertaking turn key projects for large tracts of lands; they will be ready to undertake forestations in such small pieces of city based land. He conveyed that tripartite agreement between NMC/NIT, FDCML and SVAA can be thought of if such land piece is allocated by NMC/ NIT to showcase this model for others to follow in larger interest of self and planet.
Shreekrishna Buty is SVAA Project head for urban forestation while Mayank Sharma is ably assisting him in this novel undertaking. Ashwini Jichkar, Alok Pande, Dharmendra Bandawar, Rajendra Kulkarni, Yogesh Deshmukh, Rahul Soman, Sanjay Rajak, Venkatesh Manian, Balaji Buty and many SVAA members are part of this SVAA TEAM GREEN.