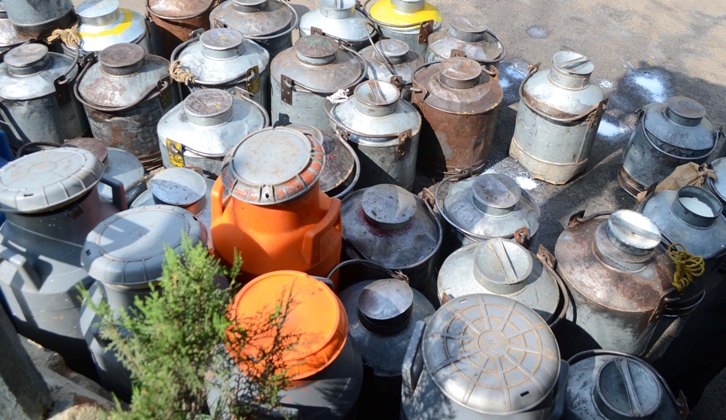 Nagpur News:In a joint exercise by the officials of Food and Drug Administration (FDA) and General Railway Police (GRP), about 2205 liters of substandard milk have been seized from the vendors at Itwari and Kalamna railway stations on Tuesday morning. The sample of the seized milk was sent to the laboratory for further analysis. The two separate stocks of milk were being brought in Gondia-Kolhapur Maharastra Express and Itwari-Gondia passenger train. One person was arrested at Kalamna while the rest managed to flee the spot.
There has been a surging demand for milk in the city, in view of upcoming Diwali festival. FDA has been receiving regular complaints about the substandard quality of milk being brought in the city from Gondia and Bhandara.
Following a tip off that bulk stock of milk was being brought in passenger coaches of the two trains, the department initiated a look out in two simultaneous drives at Itwari and
Kalamna railway stations. Both the trains arrived through the same route.
At Kalamna railway station, the officials of FDA and GRP raided a coach of Gondia-Itwari local train at around 9.25 am and seized 73 cans of milk, with 30 liters in each can. Five more kettles of 15 liters each were also recovered in the operation. There were around 10 vendors bringing the milk but surprisingly all of them escaped the spot.
Meanwhile, around the same time, a separate team of officials both from food & drug and GRP raided a general coach of Kolhapur bound Maharashtra Express at Itwari railway station and spotted 47 cans of milk, bearing 20 liters in each, The ice cubes spread around the cans were found to be filthy. A 22 year old youth named Sathe was also arrested along with the stock. The department is looking forward to more such raids in the coming days till Diwali.