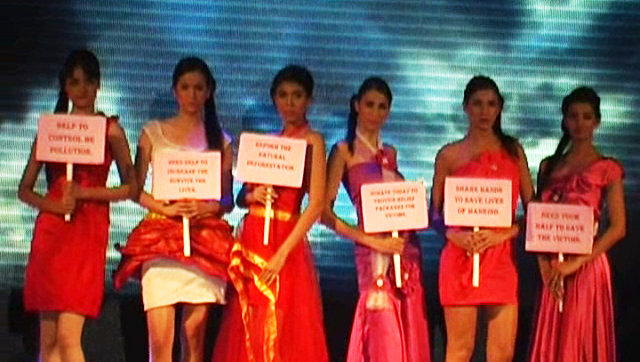 Nagpur News:
Ripped apart from the recent flood fury Uttarakhand, the strife torn state must be experiencing the worst in its known history. While the local people and pilgrims are still rushing to seek shelter and relief, the cries for help could be heard back in Nagpur too. And this time the appeal is not from public or private platform but from the ramp of a fashion show clustered with famous models. The fashion show organized by International Institute of Fashion Designing (INIFD) to mark INIFD Designer Awards 2013 saw top models and well known TV actresses flaunting not only the clothes designed by INIFD students but also making appeal from the audience to lend a helping hand towards the disaster affected state. The event organized at Vasantrao Deshpande Hall equally exuded glitz and glamour along with warmth of human touch as the appeal was raised.
The models and TV actresses who were the part of this noble fashion show included Ruchi Sabnis, Vishal Singh, Barkha Bisht, Divyanka Tripathi, Sana Khan and others who appeared on stage with placards reading appeal for the people hit by floods in Kedarnath, Badrinath and other areas in the state of Uttarakhand.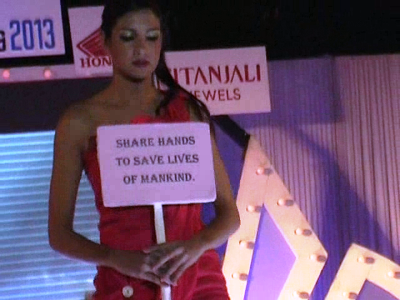 The fashion fairies appealed that audience to come and donate in their capacity to contribute in the relief supplies being sent to the homeless people. They also took time out to pay homage to all those who lost their lives in the worst ever Himalayan Tsunami.
Earlier during the day, a tie up of INIFD with Marinating Films, a Mumbai based PR Agency was announced at the hotel Nagpur Ashok in Laxmi Nagar. The fresh tie up would see the launch of Indian Telly Calendar – a unique calendar featuring top actresses of Indian television. The pre-launch press conference was attended by INIFD Nagpur director Sarvesh Agrawal and Sameena of Marinating Films along with the participating TV actresses.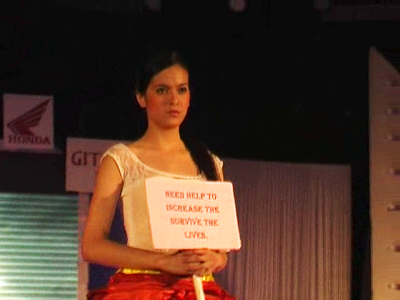 Agarwal said "students worked really hard to work on the designs meant for clearing the 3rd year in the course; however there will be 16 themes in which the top three winners will get a Jewellery Gift hamper."
Show choreographer Sunny Arora said "Last year show had a pre launch of "Indian Telly Calender " where in this year the calendar has new faces, new themes & new destinations ". He also said "Indian Telly Calender is one of its kinds where stars that come to your home every day stay with you on your wall for a year,
Talking about her experience Popular TV Actress Divyanka Tripathi said "Last time we had come to Nagpur for the pre launch after which it's been great, I feel Nagpur to be a lucky charm for the Indian telly calendar".  The show saw scintillating performances by TRP Band and Ruhi Chaturvedi.
The sponsors of the event present on the occasion included Raje Laxmansingh Bhonsale , Raja Tidke & members of  Marinating Films.