Nagpur: 'Though saffron only grows in the cool climates of Jammu and Kashmir, a new variety called 'American Keshar' has been developed by our agricultural scientists that can withstand heat also.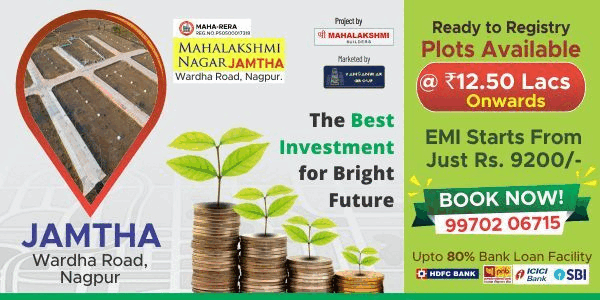 This crop will cost Rs. one lakh investment but can give returns of 4 to 10 lakhs in one year only since you can sell it at Rs. 40,000 to Rs. 2 lakhs per Kilogram!! '
This heartening news – for farmers at least – was being flashed in many local newspapers, Whats app groups and even TV channels since last few weeks.
Gullible farmers thought this was manna from heaven. A crop that could earn you so much!!! So disillusioned they have become with the usual soyabean, tur, cotton etc. where profit forever keeps eluding them, that this seemed like a miracle.
It was touted to be developed by Gujarat scientists
Not just farmers, even some 'scientists' got fooled about the news of this revolutionary crop that did not need much water and could be grown even in hot climates of Vidarbha!
Merchants with vested interest, who were part of the scam, took farmers and scientists to see 'healthy plants' of American Saffron! Probably the word 'American' was the clincher.
In realilty it was just a 'kardai' safflower plant!
Safflower, which is being used to extract cooking oil, is a Rabi crop – that is sowed October onwards.
It's flowers turn yellow in drying – which 'fact' led many into believing that it was a new variety of 'saffron' which has the quality of turning yellow when added to cooked dishes.
"Even the seeds can be sold at a good profit" farmers were told.
When the crop was harvested and farmers took seeds to traders they were told that 'there isn't much demand this year' and bought cheap or returned.
(Safflower seeds are used to make yellow dye.)
Scam has spread to Gujarat and Rajasthan too
Even farmers in the states of Gujarat and Rajasthan have been taken in by this scam. In fact it is believed that the fraud first originated in Rajasthan, then went to Gujarat and finally came to Maharashtra.
Saffron is much in demand in the two states where people follow mostly vegetarian cuisine and make a lot of mithai on which saffron is used as garnish.
Gujarat Professor Dr. K.B. Kathiriya fighting this fraud
Dr. K.B. Kathiriya, Director of Research and Dean Post graduate studies of the Anand University has taken it upon himself to educate farmers against this fraud.
He is daily releasing press notes and briefs to warn farmers to not get taken in with such false promises and telling them that saffron cannot be grown in hot plains.
Since farmers of Gujarat are now becoming aware about this , the scammers are targeting farmers of Maharashtra.
Farmers are warned not to get taken in by such rash promises and talk to authorities in Agriculture departments or Agri. universities before making rash decisions.
—Sunita Mudaliar (Associate Editor)