Farmers' agitation hits supply of milk, vegetables hard in Buldana district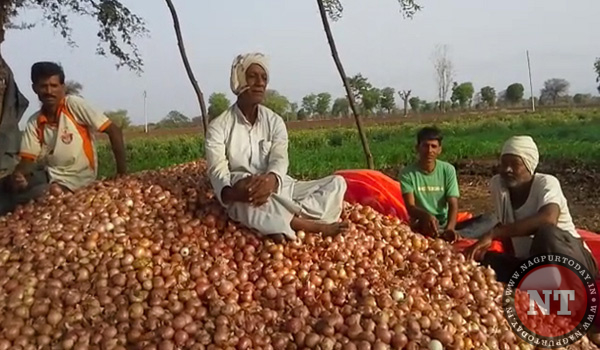 Nagpur/Buldana: As part of the nationwide strike of farmers under the banner of Rashtriya Kisan Mahasangh, several organisations on Friday called bandh in Buldana district. The effect of the bandh was being seen as market places wore a deserted look. The agitation hit supply of milk, vegetables and other produce hard. The farmers' bandh was more intense in Sangrampur, Jalgaon Jamod tehsils of the district. The leaders of Kisan Sanghatan took rounds of the markets and sought support for their agitation.
Demanding better prices of produce, the farmers have decided to continue their agitation till June 10. The farmers have launched the "Gaon Bandh" (village blockade) agitation and stopped supplies of milk and vegetables to cities, as a part of the strike. The cities are set to witness shortage of items like vegetables, milk, fruits, and other crops. The agitation has been launched to draw the government's attention towards their demands of minimum income guarantee scheme, implementation of Swaminathan Commission report and waiver of loans. The agitation enjoys the support of more than 150 farmers' organisations.