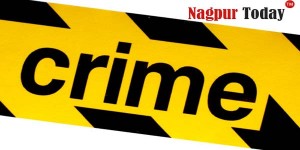 Nagpur News: Sakkardara police have booked seven members of a family and arrested five of the on the charges of attempting to murder a 32-year old man and his family in the Nehru Nagar in Nagpur.
According to police, the quarrel erupted over use of public toilets between the complainant Ajay Nathuji Bawne (32), resident of Plot No. 558, near Corporation Garden Office, Nehru Nagar and Arun Urkudaji Bawne, (53), Nitin Arun Bawne, (22), Swapnil Arun Bawne (19), Prajot Arun Bawne (19), Dheeraj Arun Bawne, (25), Kalpana Bawne, Suvarna alias Sonu Bawne, all residents of Plot No 558 near Corporation Garden Office, Nehru Nagar. The family of 7 members attacked and tried to kill Ajay Nathuji Bawne and his family with stones, bricks and stabbed Ajay's brother Milind Nathuji Bawne with an intention to kill him at about 2030 hours of Friday (13.09.2013). Milind received serious stab injuries.
Ajay Nathuji Bawne lodged a complaint against the seven members of the rival Bawne family in this regard at Sakkardara Police Station. The Sakkardara PSI Chore booked the seven members of Bawne family and arrested Arun Urkudaji Bawne, Nitin Arun Bawne, Swapnil Arun Bawne, Prajot Arun Bawne and Dheeraj Arun Bawne. Further probe is on.