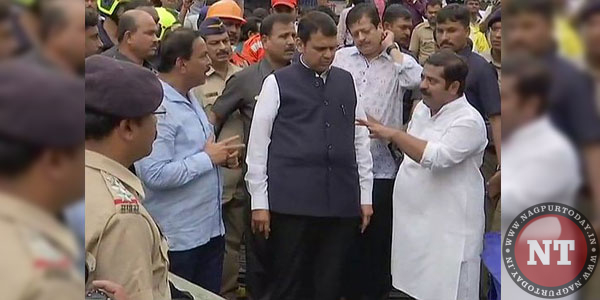 Maharashtra Chief Minister Devendra Fadnavis visits the site of the chartered plane crash in Mumbai's Ghatkopar.
The CM said it was a worrying incident. "What were the reasons behind the crash and who is responsible for it needs to be found out."
Five people lost their lives in the crash. Read the report here.