Nagpur: Still smarting under the controversy over taking her son on US voyage to attend an event and drawing severe flak, the Mayor Nanda Jichkar, in a face saving exercise, will visit all Prabhags to resolve problems being faced by citizens. In fact, the Mayor is following the footsteps of Guardian Minister Chandrashekhar Bawankule who would be holding Janata Darbars to listen to the complaints of citizens. The moves by both the Mayor and the Guardian Minister seem to woo voters in view of Lok Sabha elections likely to be held early next year.
The Mayor Jichkar will undertake visits to every Prabhag from November 27 and will conclude her exercise on February 12. She will begin her visit from Prabhag 10 and 11 in Mangalwari Zone and interact with residents from 10 am to 1 pm. The 'venture' is aimed at resolving problems of local nature speedily. The Mayor is also review progress of various projects being undertaken by Nagpur Municipal Corporation.
However, many in opposition as well as ruling party are terming the exercise by the Mayor as a 'show off' to save face and the post as well. In her almost two-year tenure, the Mayor has been 'engulfed' by one controversy or another. A major row had erupted when Jichkar took her son on US voyage for an event. She also drew a severe flak for 'forcing' the NMC administration to reduce security deposit of one of the Aapli Bus operators DIMTS. The Mayor also reportedly fixed hefty salary of retired official Ramnath Sonavane and appointed him as chief of Smart City project. Her 'lethargic' handling of General Body Meetings and no 'follow up' of decisions taken in the house dented the image of post of Mayor.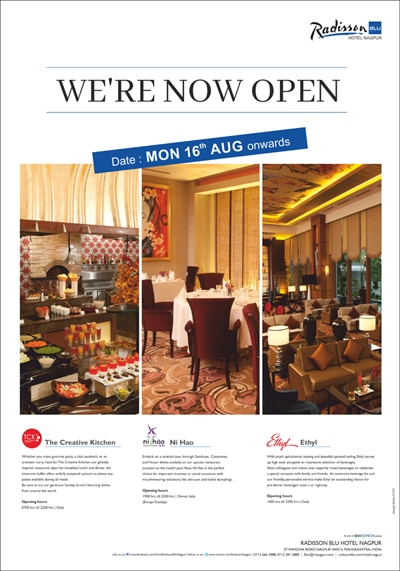 The schedule of Mayor's visits to Prabhags is: Mangalwari 10,11 Nov 27, Mangalwari 1,9 Nov 28, Aashi Nagar 6,7 Dec 4, Aashi Nagar 2,3 Dec 5, Lakadganj 4, 23 Dec 11, Lakadganj 24, 25 Dec 12, Satranjipura 5,20,21 Dec 19, Gandhibagh 8,18 Dec 28, Gandhibagh 19,22 Dec 29, Dhantoli 17,33,35 Jan 10, Hanuan Nagar 29,31 Jan 17, Hanumanagar 32,34 Jan 18, Dharampeth 12,13 Jan 24, Dharampeth 14,15 Jan 25, Laxmi Nagar 16,36 Feb 2, Laxmi Nagar 37,38 Feb 4, Nehru Nagar 26,27 Feb 11, and Nehru Nagar 28,30 Feb 12.
The outcome of the Mayor's 'public relations' exercise could well be guessed: It would be a 'Big Zero.'